[29/08/2021 03:54]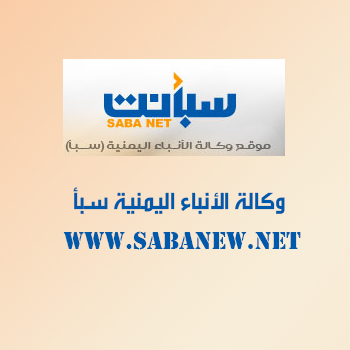 LAHJ-SABA
The governor of Lahj, Major General Ahmed Turki, inspected the conditions of dozens of soldiers who are receiving treatment in the city of Al-Howta, as a result of wounds sustained in the terrorist Houthi missile attack this morning on Al-Anad base.

The governor stressed that this heinous and painful crime is the second committed by the terrorsit Houthi militia on the base within two years, and that the crime will not go unpunished.

The governor vowed that, "The response to the crime will be on the fighting fronts, not by the devious and deceptive tactics" that the cowardly Houthi militia follows.


---

Presidential council listens to reports on latest developments of negotiations on Taiz

WHO's more support to Yemen discussed

Yemen, World Bank discuss food security's crisis

Yemeni-Bulgarian relations discussed

President al-Alimi congratulates Ethiopian President on National Day

Marib receiving over 35 thousand of Ethiopian refugees, says Dep. governor

Govt, UN's agencies discuss food security, economic recovery

PM reports to PLC about economic situations, basic services

Yassin Noman meets the Head of the Arab Department at the British Foreign Office

PLC discusses military, security file