[13/02/2019 09:05]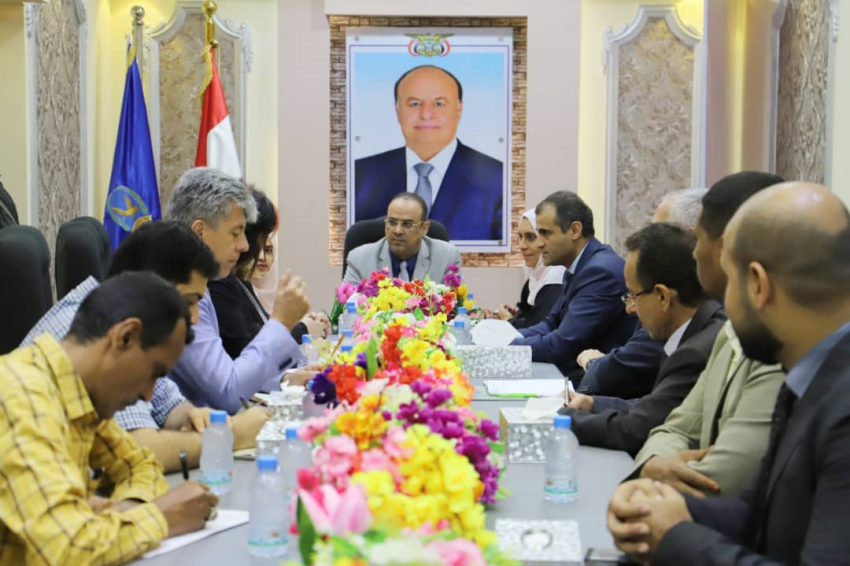 ADEN-SABA
Head of EU Mission to Yemen Antonia Calvo-Puerta said the EU is considering currently the possibility of supporting food security in Yemen and boosting local authorities' capacities to provide basic services, economic recovery and private sector development .

Her statement came as she met on Wednesday in Aden with Deputy Premier, Minister of Interior Ahmed al-Maysari.

During the session Calvo-Pureta cited the strategic plan for developmental cooperation for 2019-2020, the EU developmental interventions in Yemen and the government's priorities which can be sustained.

The EU official stated that the EU's programs in Yement at present give priority to support developmental projects, technical support for national institutions to maintain and enabling them to function effectively, in addition to supporting national and international efforts for reconstruction.

Al-Maysari voiced appreciation for the EU's support for the Yemeni legitimate government and peoples, promising the EU Mission all necessary support to facilitate its job.



---

Reconciliation Authority discusses latest political, economic developments

Marib: Local government discusses impact of floods on IDPs

President and members of the Supreme Judicial Council

Leadership Council holds first meeting with the judiciary

Yemen condemns Israeli aggression on Gaza Strip

UNOPS' team gets acquainted with road projects in Aden

Finance ministry, Pragma Corporation discuss implementing unified banking system

Presidential Decree on restructuring Judiciary Council issued

Promoting humanitarian partnership between Marib, MSF discussed

Al-Zubaidi meets Governor of Hadhramaut