[13/12/2018 05:53]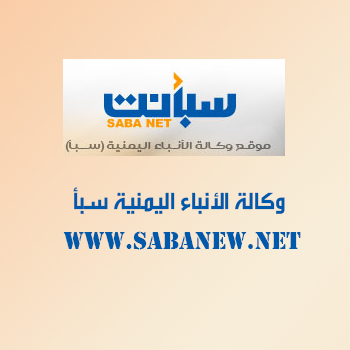 STOCKHOLM-SABA
As the final day of talks between the government and Houthi rebels drew to close in Stockholm on Thursday, the head of the government's negotiation mission Khaled Alyemany said the governmental mission won't go to the next round of talks "until the (Houthi) coupists implement the commitments" agreed upon today.

Alyemany who is Yemen's foreign minister was speaking in a press conference after the end of the talks.

He was referring to the coupist militia's commitment to withdraw from the Red Sea port city of Hodeidah which they at last accepted, stipulating the implementation of that first, for the government to attend another round of talks at the end of January 2019.

"We won't go any other place until they implement the commitments agreed upon," he confirmed. We want the normalcy of life to be restored in Hodeidah so that the city "stays as a corridor for humanitarian aid," he said.

He said that the Houthi stubbornness in the negotiations had prevented any progress on the economic issue, "as the coupists insisted on manipulating the resources to use them for financing the war and enrich their warlords." He said
He said that the stubbornness of the militia's negotiators also prevented reaching an agreement to lift the four year long siege on the city of Taiz, and the opening of Sana'a airport. He also said "we still need to make progress on the issue of (exchange of) prisoners."

Since the beginning of the war, he said, he government signed 75 agreements with the Houthis, but the militia did not follow through on any of their commitments and "we are now holding hopes that the UN will assume its responsibility in ensuring that those commitments get implemented."



---

Saudi program delivers 150 homes in Aden Governorate

Ambassador Al-Sunaini discusses with Japanese official ways to strengthen relations

President of Leadership Council receives UN Special Envoy

President al-Alimi arrives in Abu Dhabi on a state visit to United Arab Emirates

Miftah meets officials of the regional office of the Red Cross Committee and the French HandCap Organization

President Al-Alimi and King Abdullah II discuss Yemen developments, bilateral relations

Kuwait Fund signs grant pact with UNHCR to support infrastructure in Aden

President al-Alimi discusses joint collaboration with Jordanian government

President al-Alimi meets with Ambassadors of EU, Germany to Yemen

Yemen, Japan sign agreement about delaying Yemen's debts payments