[09/12/2018 11:58]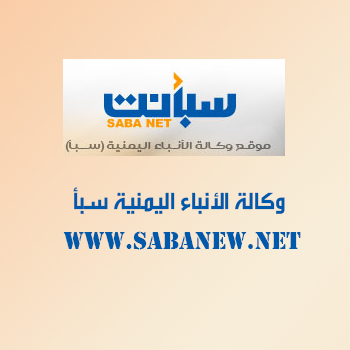 STOCKHOLM-SABA
Indirect consultations sessions between the legitimate government's delegation and Houthi putschist militia's have continued Saturday in the Swedish capital Stockholm led by the UN envoy to Yemen Martin Griffiths.

The government's team held three sessions with the UN envoy's aides in the framework of trust-building measures. First session's discussions focused on the dossier of prisoners', detainees, under –house arrest and enforced disappeared persons.

The negotiating team asserted the importance of implementing the primary accord which stipulates releasing all detainees and enforced disappeared persons and everybody whose liberty is being restricted from the two sides. The team also stressed on discussing necessary mechanisms to carry out the agreement and the required guarantees to ensure completely ending the prisoners problem.

The Taiz's team held session with the UN envoy's assistant devoted to explore lifting siege the Houthi milia has been imposing upon the city of Taiz. The team stressed the need for ending the siege as soon as possible, open all entrances of the city, all people movement and access of humanitarian aids and medicines to the city population.

The team tasked with negotiating trust-building measures in the field of economy convened a meeting with the UN envoy's aides. Discussions touched upon humanitarian issues and mechanisms that can help allaying the humanitarian suffering all over Yemeni regions.

Director of Republic Presidency Office, Deputy Head of the delegation Dr Abdullah Al-Alimin stated that the government's delegations has been seriously engaged in the peace consultations with good faith and honest desire to establish genuine peace based on the three well known terms of references in order to save the Yemeni peoples more warfare and damages imposed by Houthi putschist militia.

In statement to the Yemeni News Agency (Saba) Al-Alimi said" Yemeni peoples are looking forward to peace consultations that can put an end of their ordeal, create permanent peace and agreements help establishing the federal Yemen that all Yemenis came to consensus about in the outcomes of the National Dialogue".

Al-Alimi added" We won't allow any attempt may seek to get around the peace's three terms of reference and Yemeni peoples' aspirations for building their generations future….".



---

President al-Alimi returns to Aden

Rights group documents Houthi crimes against Hajjah people

FM meets US Ambassador

Ksrelief organizes bazaar for beneficiaries of Youth Empowerment Support in Mahra

Shujaadin seeks IAEA's collaboration with Yemen

President al-Alimi congratulates his Indian counterpart on the Republic Day of India

Social Affairs Minister meets with his Emirati, Libyan counterparts

BinMubarak, German official explore peace prospects

Yemeni government needs more support to manage economic hardships, says Minister

Al-Zaori discusses coordination with Omani, Jordanian ministers