[01/11/2018 01:47]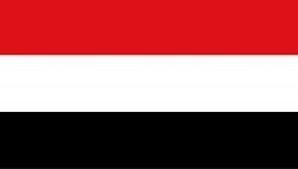 ADEN-SABA
Yemeni Government has welcomed all underway efforts to make peace. In a press release the government said" Statements issued by some countries over recent few days which urge pushing efforts to reach political solution in accordance with the three terms of reference agreed on, are in conformity to the desire of political leadership headed by President Abd-Rabbu Mansour Hadi to achieve peace and put an end of the Yemeni peoples' ordeal due to Iranian-Houthi militia's coup".

Here is the text of the government statement…
The Republic of Yemen is welcoming all good offices have been made to make peace in Yemen and it affirms that the statements issued by a number of countries over recent few days stressing the importance of pushing for political solution under the agreed on three terms of reference are in consistency to the wish of the political leadership and government headed by President Abd-Rabbu Mansour Hadi to bring about peace, ending the Yemeni peoples' suffering caused by the Iranian-Houthi militia's coup. Accordingly, we are supporting underway efforts by the UN Special envoy to Yemen Martin Griffiths.

The peace process in Yemen has been impeded by Houthi militia for more than once whether by breaching (9) cease-fire truces, taking the advantages of those truces to entrenched and rearmed itself or showing intransigence through all previous consultations.

The Yemeni government is immediately willing to explore all procedures pertaining to trust-building, most notable releasing all detainees, prisoners, abductees and enforced disappeared persons, bolstering the capacities of the internationally recognized Central Bank of Yemen (CBY), compelling Houthis to transfer the state's revenues in the militia-controlled regions into the (CBY) to enable the bank to manage the fiscal and economic situation and pay civil servants' salaries.

Thus, trust-building measures include re-opening airports in accordance with time-line steps and procedures to ensure safety and enabling the UN to monitor Hodeidah seaport to ensure no violations of the International resolutions in relevance about preventing Houthi militia from access to smuggled weapons and ballistic missiles from Iran, ensuring access of humanitarian aids, lifting besiege imposed upon civilians in Taiz, ensure no attack or looting of the stores of the International organizations as it happened to the World Food Program in Hodeidah.

The government puts emphasize on the three terms of reference to the political solution. It also stressed that outcomes of National Dialogue and draft of the new Yemeni constitution have clearly indentified the form of the new state that Yemenis came to consensus about, it is a federal state far from centralization based on principles of justice, equal citizenship and good governance.

Any speech about the form of the Yemeni state must be in consistency with the outcomes of the National Dialogue. We understand some of the statements issued recently that they come within that context and the very perspective approved by the agreed to terms of reference, and nothing else.


---

Ambassador Mujalli discusses cooperation with bulanda officials

Al-Zubaidi renews support Consultation and Reconciliation Commission

Al-Zubaidi briefed on the efforts of the Al-Wadeah land outlet

Jawf's local authority discusses with OCHA humanitarian interventions

The President of the Presidential Leadership Council heads to Abu Dhabi on an unofficial working visit

Governor of Al-Mahra inspects the progress of construction work in the project of KS Medical City

Planning Minister discusses plan of action, activating the Central Bureau of Statistics

President of the Presidential Leadership Council meets Presidency of the Consultation Commission

Handicap's interventions in Lahj discussed

Appointing Faez Qahtan, Commander for Second Military Region