[20/10/2018 09:45]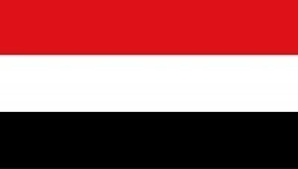 RIYADH-SABA
Yemeni Government praised primary findings of investigations carried out by General Prosecution in the Kingdom of Saudi Arabia (KSA) about the killing of the Saudi journalist Jamal Khasoggi, appreciating directives of the Custodian of the Two Holly Mosques King Salman bin Abdulaziz in this regard.

In a statement the Yemeni News Agency (Saba) received the government said what the General Prosecution in the (KSA) found out and holding the perpetrators of the death of the journalist "Khashoggi" to account is signaling to constantly following by the Saudi institutions that keep in mind the safety of KSA' peoples inside and outside the country, and it shows that the kingdom is very keen on informing the public opinion about the truth of the incident.

The statement pointed out that the KSA under its wise political leadership has testified for the world that the kingdom is established on the principles of justice, fairness and courage. These principles have clearly been evidenced by the instructions of the Custodian of the Two Holly Mosques.

Asserting that the KSA throughout its long history has never deviated from these principles and values, it rather has been committed to international and diplomatic norms and principles. It has been keen to review any mistake may occur by one of its institutions and immediately act to tackle, taking necessary measures, bringing wrongdoers to account as it is ongoing in this incident.

The statement expressed the Yemeni government's denouncement of publicizing the case by some people who are seeking to twist the incident with aim of targeting the KSA government by launching systemically misleading campaign, disseminating fake stories to defame leading role of the kingdom.

The statement read" The Yemeni Government reiterates its steady stance alongside the KSA, it is a historic position never changes, stems out of faith in noble values, brotherhood in Arabism and common fate".



---

Yemen calls on the UNSC, IC to remove Houthi-imposed blockade on al-Abdia District in Marib

Vice President discusses with Swedish Envoy peace efforts in Yemen

Arab Parliament: Houthi militia attack on al-Abidia Hospital a war-crime requires international action

Al-Ashabi discussed with Pakistani official military escalation

Report: Up to 2451 crimes by Houthi militiamen in al-Abidia District

Planning Minister appreciates WB actions in Yemen

Houthis-laid landmines kill, mutilate hundreds Yemeni children

FM discusses with Serbian counterpart common concerned issues

Al-Eryani launches an appeal to UN, IC to break Houthi-imposed blockade on al-Abidia District

Political parties alliance condemns Aden terrorist attack