[03/10/2018 04:55]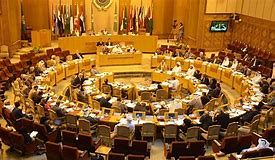 CAIRO -SABA
The Arab Parliament has affirmed that peaceful solution to the Yemeni crisis shall be based on the three relevant terms of references represented by the Gulf Initiative, the outcomes of the National Dialogue Conference and the UN Security Council resolutions mainly resolution no. 2216 (2015.)

In a statement issued on Wednesday the parliament said the rebels "are presenting new evidence every day of theirunwillingness ..for peaceful solution."

The parliament cited the rebel militia's no-show in Geneva for peace talks with the government in September 6.

It said that "the actions of the Houthi militia, backed by the Iranian regime, against the children in Yemen represent war crimes and crimes against humanity and a threat to regional and international security."

It called on the United Nations to take urgent and decisive measures against the militia's forcible recruitmentof child fighters in the war with the Yemeni government.

It condemned the Iranian intervention in Yemen through supporting the Houthisto continue threateningYemen'sneighbors including with ballistic missiles.

It also called on the United Nations to use all measures to counter the militia'sattacks on and militarization of government institutions, schools and hospitals;confiscation ofhumanitarian aid; planting of sea mines; using boat bombsto target oil tankers in the Red Sea.



---

Parliament Speaker, UN's Envoy discuss peace efforts

Leadership Council chairman receives UN Special Envoy

First national meeting on nutrition in Yemen held

Annual meetings between government and IMF held in Amman

FM discusses with UN Envoy peace process

PM offers condolences to Indian counterpart over fall of victims in train crash

Lamlas: Aden governorate not affected by tremor that occurred in Gulf of Aden

Six injured people benefit from Marib Limbs Center

Houthi militia destroys house of deputy interior minister in Sana'a

resident al-Alimi congratulates Italian President on his country's National Day