[29/09/2018 02:19]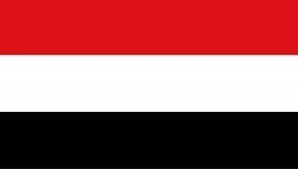 ADEN-SABA
The Yemeni government has refused the extension of mission for a UN Panel of Experts in the country after their outputs included in the OHCHR's report blamed the government for human rights abuses and turned a blind eye to the atrocities of the Houthi militia.

The foreign ministry said in a statement on Friday it "refuses paragraph 12 of a Dutch resolution" tabled at the UNHRC for it extends the mission of the biased UN team.

"The government won't cooperate with the mentioned team stemming from its right, as a member of the UN, to reject interferences in its internal affairs," it said.

It stressed the imperative of supporting the National Commission for Enquiry into human rights abuses.

"The OHCHR's report drawing on the conclusions of the Experts Team was unfortunately a hindrance to the National Enquiry Commission's achievements that the Commission made over the past years despite the scarcity of resources."

It said the rejection and objection to the Dutch resolution by 26 states caused a split in the UNHRC that "would not have happened if the government's remarks on the OHCHR's report had been considered."

It said that the voting on the resolution stemmed from reasons that do not have anything to do with its relevance to facts on the ground but "had political dimensions that aim even beyond Yemen which does not change the human rights situation in Yemen but further complicates the Yemeni crisis."

It said the Experts' reports violated the principles of professionalism and integrity in that it was" marked out for taking no notice of the Iran-aligned Houthi militia's major atrocities and violations" of the international humanitarian law.


---

Al-Arada, meets presidency of Consultation and Reconciliation Commission

Yemen participates in custom tariff's meetings in Cairo

Houthi militia must fulfill its obligations under UN Truce articles, says al-Erada

Houthi militias blamed for 20 thousand violations against children-Report

President al-Alimi receives presidency of reconciliation authority

Marib Dep. Governor, OCHA discuss humanitarian situation in the governorate

SPDRY, Ministry of Electricity sign new oil derivatives grant agreement worth $200 million

Presidential Leadership Council Chairman Receives US Ambassador

President al-Alimi receives Emir Khaled bin Salman

Al-Erada presides over expanded meeting in Saba University