[18/04/2018 05:54]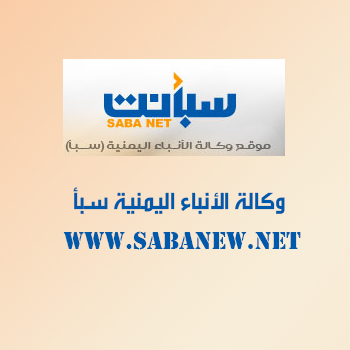 PHNOM PENH -SABA
The Asian Youth Council (AYC) has affirmed its support for Yemen's stability and territorial integrity, and condemned the crimes of Houthi rebels against the Yemeni civilians.

At the end of the 14th annual session of its General Assembly held in Siem Reap, Kingdom of Cambodia on Wednesday, the AYC stressed the importance of implementing the relevant UN Security Council resolutions, in particular resolution 2216, and expressed its support for the government of President Abd-Rabbu Mansour Hadi.

The AYC, in a statement - of which Saba received a copy - called for the resumption of the peace talks and urged the United Nations to continue mediating for holding political consultations that advance the stabilization of Yemen.

It condemned the Houthi militia's violence, crimes and recruitment of child fighters, and called for the release of all those abducted in the militia's prisons.

It expressed its deep concern about the deterioration of the humanitarian situation in Yemen and called on the UN Secretary-General to intensify his efforts to facilitate the delivery of humanitarian assistance to all Yemeni regions.

It stressed the need for the return of all parties to dialogue as the only means of settlement, ending the conflict and addressing the current humanitarian crisis
The AYC is a non-governmental, youth-serving, regional organisation, formed in1972, to promote solidarity among young people in Asia.


---

FM: Evacuating all Yemeni citizens in Port Sudan evacuated

Arab-Chinese Forum puts emphasize on the unity, sovereignty and territorial integrity of Yemen

MASAM removes 875 Houthis-laid landmines in a week

Leadership Council chair praises GCC for supporting Yemen and its just cause

Higher Education Minister reviews with ILO implementing apprenticeship program

President al-Alimi convenes high-profile meeting includes Speakers of Parliament, Shura Council

Family killed and wounded as they drove over Houthi landmine in north Yemen

National Investigation Committee holds discussions with a team of Yemen Sanctions Panel

Eryani condemns Houthi storming of annual meeting of Baha'i sect and arrest of 17 participants

Dr. Abdullah al-Alimi praises American role in fighting terrorism, controlling weapons smuggling