[04/04/2018 04:23]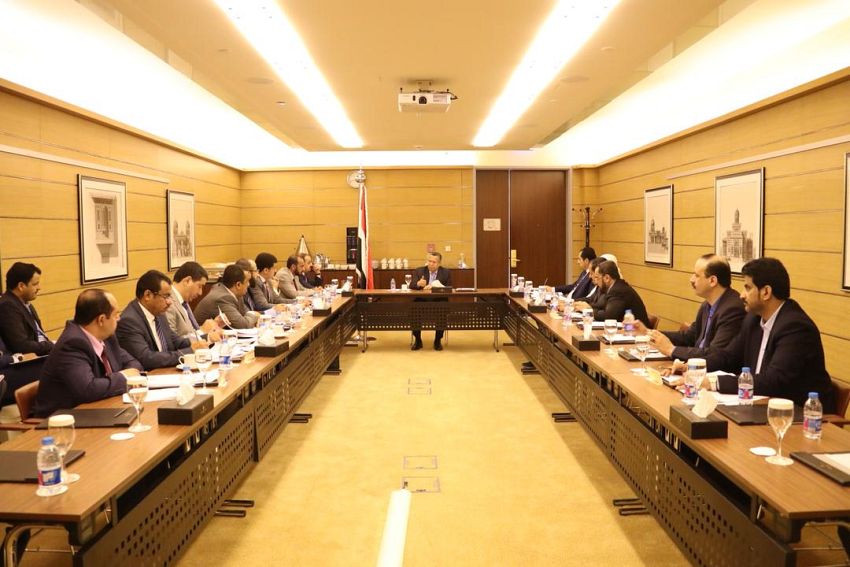 RIYADH-SABA
The Cabinet approved in its meeting on Wednesday bringing rented power with output of 70 MW for boosting power in Lahj, Abyan and Shabwa with the cost of USD 3.2 million.

Presided over by Prime Minister Ahmad Obeid bin-Daghr, the Ministers' Council approved buying an energy of 40 MW for boosting Aden's power. The additional power costs USD 6,6 million.

The council directed ministry of electricity and energy to coordinate with local authorities in Aden, Lahj, Abyan and Shabwa for quick implementation for alleviating people's suffering of summer hot weather.

The cabinet also approved the last phase costs for finalizing Safer-Mareb Power Project and periodical maintenance of Mareb Gas Plan 1 and authorized the ministry and local authority for implementation and reporting to the council.

The council studied recent escalation of Iranian-backed Houthi militia of retargeting trade ships and international navigation and the recent terrorist attack on Saudi oil tankers western Hodeida.

The Ministers Council confirmed that safety of water routes and marine navigation is not only Yemeni and Arab affair but also international one requires firm act for securing routes and that reaction of criticism and denouncing is not enough.

The council pointed out that it is time to support the government and the Saudi-led Coalition for stopping Iran and its Houthi agent's monopoly of Hodeida Port as military base for waging terrorist attacks on national navigation, trafficking weapons and looting and seizing relief aid.

Repeating call for the UN and international community to put an end to Iran interferences in Yemen, the Cabinet pointed out the government and the Arab Coalition will not hesitate to take measures and acts for protecting safety of marine navigation and international trade at Bab al-Mandab and the Read and called the international community's support in this field.

The government praised great success accomplished by the UN Donor Conference for supporting humanitarian response plane in Yemen.

The council discussed recent attacks on media premises and arrest campaign against journalists in some liberated provinces, confirming that the government will face those who attack media outlets whatever reasons and pretext are.

The council discussed report provided by Minister of Education on budget of final exams for 2017-2018 and approved it.

The Cabinet studied a project provided by the State Minister for Outcomes of the National Dialogue Affairs.

The project included awareness on the outcomes and implementing them and was referred to a ministerial committee for studying it and reporting for taking necessary measures.


---

Al-Alimi: 26 September revolution was not directed only against the backward regime, but was for the sake of life and dignity

Yemenis celebrate the September revolution and renew the pledge to end the Houthi coup

Transport Minister, UNDP discuss $3.5 million Japanese grant to improve seaports

Signing Saudi Note on supporting Safir Tanker with USD 10 million

€1million French-funded project to support fishermen in Hadramout

President al-Alim leaves New York

President al-Alimi contributes to Seminar about the Yemeni Crisis

President al-Alimin briefs Yemeni community in New York on developments in the homeland

President al-Alimi discusses with UN Secretary General peace efforts in Yemen

Yemen, China discuss coordinating positions towards issues of common concern