[10/12/2017 05:49]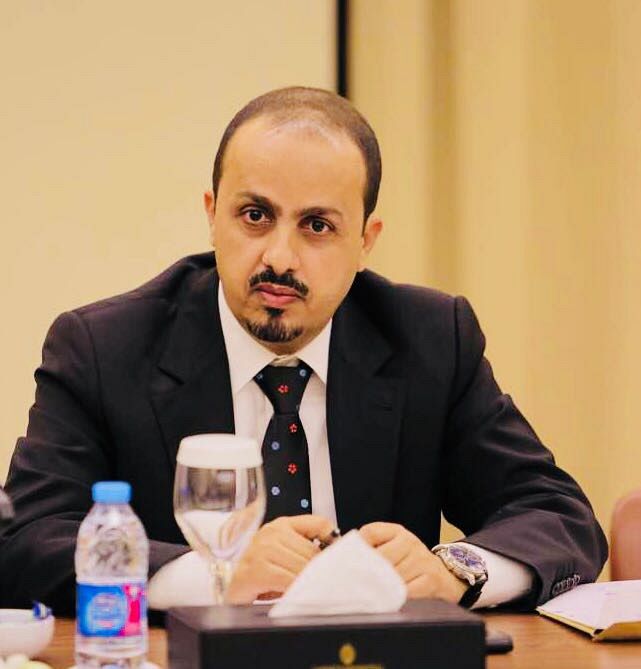 RIYADH-SABA

Minster of Information Moa'mer Al-Iryani blamed some personalities in the provinces under the coup authority for efforts they have been making to convene a convention of the General People Congress party (GPC) sponsored by Houthi-terrorist group.

In statement to the Yemeni News Agency (Saba) Al-Iryani called on the persons who are engaged in such irresponsible moves to be aware of the serious consequences of their reckless actions on the GPC unity and its political future." The GPC's leaders and members must reflect on the alliance with Houthi gang that caused irrevocable damages and ended up in killing Saleh", said Al-Iryani.

The minister noted that the crimes of assassinating the GPC leaders by Houthi terrorist gang has drawn up outlines of new political and patriotic equation that everybody should understand. This equation is set to redraw alliances map between political forces and constitute wide-range national front against the Houthi barbaric aggression.

Al-Iryani has renewed appeal to brothers and friends to side with the GPC at this critical moment as the party's cadres have been subjected to arrest and torture.

The young minister, who is an emerging leader in the GPC, has warned the GPC's members and supporters in the provinces under Houthis control of false statements and fabricated stories disseminated by the Houthi media outlets.

ِِAl-Iryani said:" The GPC in Houthi-held provinces was hijacked by the Houthi militia therefore all statements or decisions might be issued were made under duress. It is high time for the GPC leaders and members to act responsibly and carefully, everybody must be aware of the battle's nature and challenges at this critical moment".


---

Security Council's members renew support to UN Envoy for peace in Yemen

President al-Alimi congratulates on anniversary of establishing China

Erada and Bin Nahid lay foundation stone for completing Marib International Airport project

Arab Parliamentary Union condemns Houthi intransigence and insistence on rejecting dialogue

Cabinet discusses developments in internal and external situations

Sanctions Committee urges Houthis to stop spreading hate rehtoric, recruiting child fighters

Planning Minister launches 4th evaluation round of Global Partnership for Dev. Cooperation

PM chairs an expanded meeting of the Defense Ministry's leadership in Aden

General al-Eradah opens surgery center in Marib Military Hospital

President al-Alimi receives congratulation cable from King Salman, Crown Prince