[30/10/2017 12:21]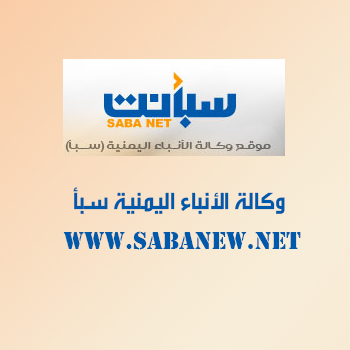 RIAYDH-SABA

Participants in Humanitarian Consultative gathering about Yemen recommended that proposal by UN envoy Ould Sheikh Ahmed about Hodeida harbor and Sana'a airport need to be espoused.

They also highlighted the need for using more of Yemen's seaports and Saudi Jazan harbor as well land passageways to help delivering humanitarian aids.

The consultative meeting held Sunday, October 29,2017 in Riyadh.

The demanded more involvement by humanitarian international organizations in the urgently needed humanitarian and relief campaign in Yemen.

The consultative meeting came up with several recommendations including: team work shall be created and authorized to mobilize financial and technical support. The team's main mission is to provide necessary support for humanitarian organizations and projects.

One more significant recommendation is to establish five geographical regions during 'Response to Humanitarian Needs' in Yemen in order to help re-distributing humanitarian aids fairly to all Yemeni people.

The five regions are identified as follow: ( Aden administrative and relief center), it covers Aden, Luhj, Abyan, Taiz and Ibb. (Hudramout relief center), it covers Hudramout, Shabwah, Al-Mahharah and Socotra.(Marib relief center), it covers Marib, Al- Baidah, Al-Jawf and Dhamar. (Hodeida relief center), it covers Hodeida, Mahweat, Raymah and Hujjah.( Sana'a relief center), it covers Sa'adah, Amran and capital Sana'a.

The Adviser in the Saudi Royal Court, Dr Abdullah Arrabiah, the general supervisor over KSrelief Center announced about a humanitarian gathering titled: "Riyadh First International Humanitarian Forum", it is suggested to be held on February 24-26,2018, sponsored by Custodian of the Two Holly Mosques King Sulman Bin Abdulaziz.




---

President al-Alimi discusses with Russian FM mutual relations

Leadership Council chairman meets Foreign Minister of Oman

President Alimi renews adherence to political solution references, and to not compromise state legal status

President al-Alimi receives US envoy for Yemen

Leadership Council Chairman meets Iraqi Prime Minister

Leadership Council Chairman meets with Director-General of UNESCO

FM meets USAID deputy administrator

FM: The Safer tanker issue could have been resolved years ago at a much lower cost

Consultation Commission holds extraordinary meeting to discuss developments in de-escalation efforts

National Committee informs Arab ambassadors on field investigations