[30/09/2017 02:30]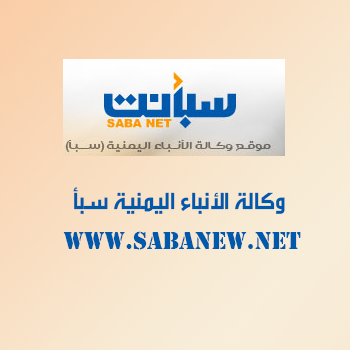 ADEN-SABA
The Coalition for Monitoring Human Rights Violations has welcomed the UN Human Rights Council's adoption, on Friday, of resolution A/HRC/36/L.8, drafted by the Arab Group, saying this resolution, under item 10, has come as a fruit of efforts exerted by different parties. The Coalition, along with other CSOs, contributed to that resolution.

In a statement to Saba, the Coalition said: "The HRC's resolution fulfills what the Coalition has always emphatically demanded; giving a sufficient opportunity for the domestic jurisdiction and justice mechanism to take their full turn before proceeding for international [enquiry] mechanisms. For that [int'l inquiry] may cause the human rights matter to be politicized, which will not be in the interest of the victims of violations."

"The Coalition is welcoming this resolution taking into account the interest of the victims and emphasizing the imperative of respecting the International Humanitarian Law and the Human Rights Law by all warring parties, primarily the Saleh-Houthi militias which are totally indifferent to their obligations in this respect."

The Coalition praised the resolution's clauses which clearly expressed "support for the National Committee for Investigating Alleged Human Rights Abuses including with a group of international experts" to assist in probes and prepare general recommendations for human rights protection and respect.

The Coalition called on all Yemeni authorities, stakeholders especially the competent UN agencies, the OHCHR, GCC authorities and the Arab League to share experiences with and offer support to the domestic and regional efforts to promote accountability in human rights violation cases.

He called on the National Committee to work continuously to develop its operation mechanisms to be consistent with the International Humanitarian Law.



---

Planning deputy minister launches training for surveyors of Food Security and Livelihoods Program

Info Minister calls on int'l community to pressure Houthis to stop systematic targeting of civilians south of Marib

Yemeni-Cuban relations discussed

FM receives crediting documents of Norway Ambassador

PM appreciates Chinese support for legitimate government

Finance Minister participates in WB, IMF's meetings on climate changes

Yemen ambassador, Pakistani official discuss facilitating residence renewal, entry visas for Yemenis

Minister of Planning calls on WB Group to increase support to Yemen

FM discusses with Head of IOM situations of displaced people in Marib

FM discusses with Pakistani Ambassador coordinating positions