[24/09/2017 03:38]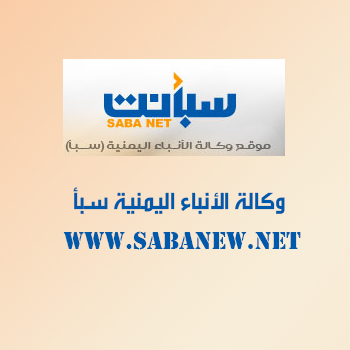 ADEN-SABA

President Abdu Rabbu Mansour Hadi said that "military solution is more plausible given the Saleh-Houthi militias' intransigent" refusal of peace.

In an interview with al-Arabiya TV channel on Saturday, Hadi said while the state has been and still extending its hand for peace eager to relieve the suffering of its people, the militias "are still getting their decisions from Iran."

Hadi said that he had just met the UN Special Envoy Ismail Ould Cheikh in New York and renewed to him the government's acceptance of his proposal concerning the Hodeidah Red Sea port and city, which the militia declines to accept.

He said "the militias collect 70% of the state revenues and yet demand the government to pay salaries to employees within their controlled areas. "

"They refused the [UN Envoy's] plan because of the tempting magnitude of revenues they levy from the port, which they use to finance their military operations against the civilians in different provinces," he said.

Hadi said the militias abuse of public resources is unrestrained and, at one point of time, they transferred USD 5 billion from the Central Bank of Yemen in Sana'a to the bank's branch in Saada, the stronghold of the militant group.

This "prompted the government to relocate the Central Bank to Aden, and, notwithstanding the limitation of resources, the government managed to pay salaries of public employees in the liberated provinces."

Hadi said the militias' intransigence is propped up by Iran's continuity to deliver arms to them. "The Iranian support to Yemen is nothing new. In the past it was limited to light arms and explosives, but the war broke out the support increased to the level of long range missiles, weapons that the Yemeni army did not possess before the war."

Hadi called on the militias to engage in the political process and hand over their weapons including that which they looted and took by storming military barracks.

He said the militias conducted the coup to fail Yemen's transformation to a federal state. Hadi condemned the militias' continuious killing of civilians in Taiz by shelling neighborhoods as well as the militias' change of textbooks in Sana'a to align with the Iranian agenda.


---

Prime Minister urges stepping-up efforts to maintain fuels, cooking gas supplies

Dutch Smith Company: operations to unload crude oil, dismantle Safer Tanker to start in June

PM confirms government's support for judiciary, with all its institutions,

Customs Authority delegation briefed on Egyptian customs experience

BinMubarak meets with Senegalese Minister of Foreign Affairs

President al-Alimi attends US celebration on opening first mission in Yemen

Member of Presidential Council Tarek Saleh receives judiciary officials

Arab Forum on Sustainable Development concludes its discussions with Yemen participation

Al-Aqili warns of Houthi-laid landmines washed away by torrential rains in Marib and Shabwa

Yemen chairs the 58th meeting of Arab High Committee for Standardization in Morocco