[19/09/2017 09:11]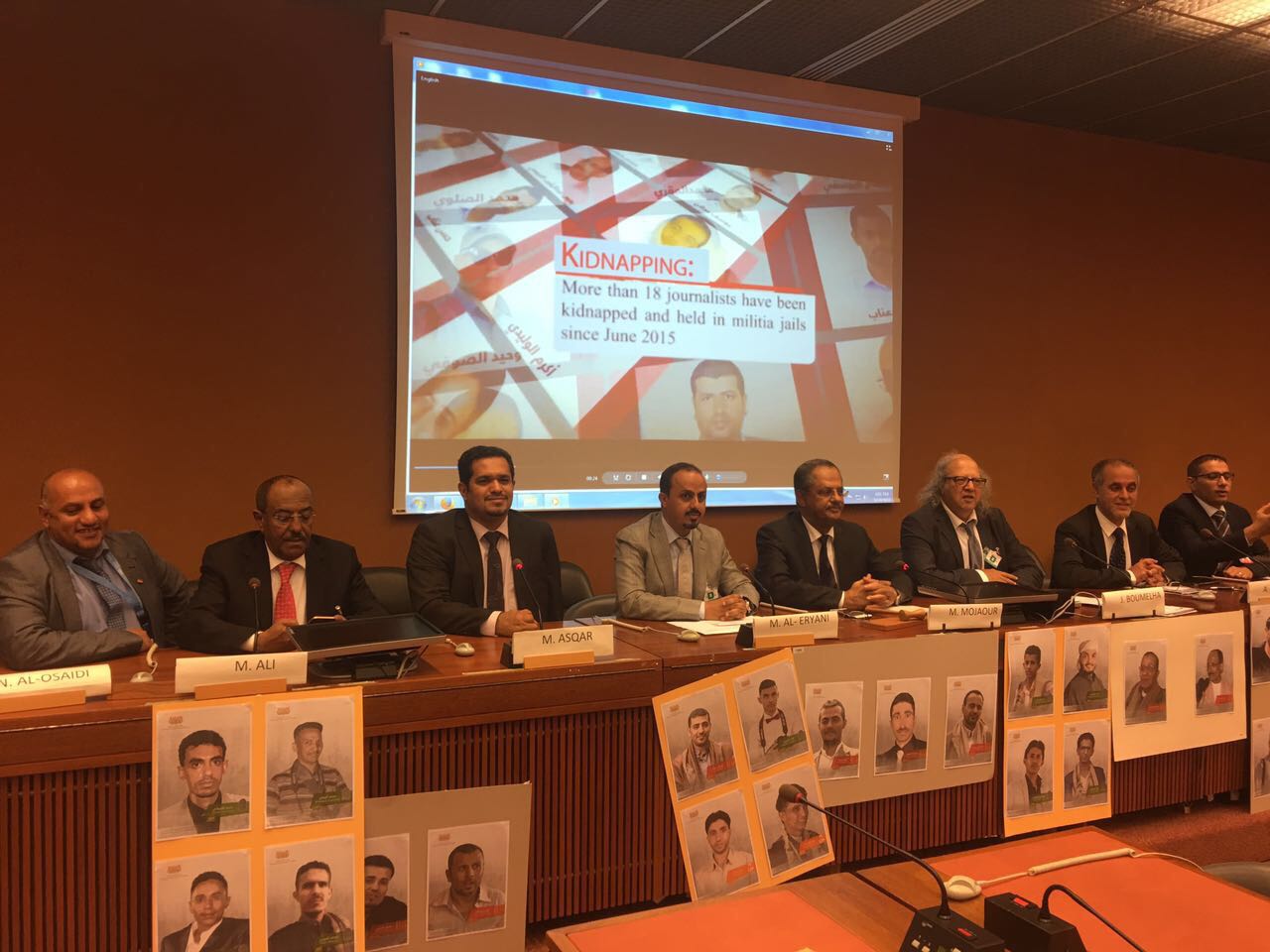 GENEVA-SABA
Information Minister Muammar al-Eryani said that "2015 was a year of journalists' bleeding."
Addressing a seminar organized by his ministry with the International Federation for Journalists and other orgs on the sideline of the HRC 36th session in Geneva, al-Eryani said: "It (2015) is the same year in which 14 journalists were killed, 630 others lost their jobs and hundreds others were forcibly displaced after the militias' control of ll media institutions."

He said: "Dozens of reporters, cameramen and correspondents were killed and injured by the Saleh-Houthi militias during coverage of events. Dozens others were subjected to kidnapping attempts and to threats.

Media institutions headquarters and offices were stormed and plundered."
He said that the militias seized all media outlets in that year to the point of leaving nothing for the government to defend the people, which prompted the government to ask for Saudi assistance in restarting a national media.

Al-Eryani referred to the rebel leader Abdul-Malik al-Houthi'sovert incitement for killing journalists in his addresses to his follower.





---

PM chairs meeting of the leadership of the local authority in Aden

VP concludes 3 day-state visit to Doha

Vice President hands over Qatari Emir letter from Yemen's President

Chief of Staff holds expanded meeting with commanders of military regions

FM holds talks with IFAD Vice President

Installations Guards in Marib celebrate the gaduation of new batch

Yemen partakes in the 19th Session of the UNIDO

FM, FAO Director discuss cooperation

Al-Barakani participates in the 4th Conference of the League of MP for al-Quds

Al-Sharjabi, Hungarian Minister discuss cooperation in the fields of water, env. research