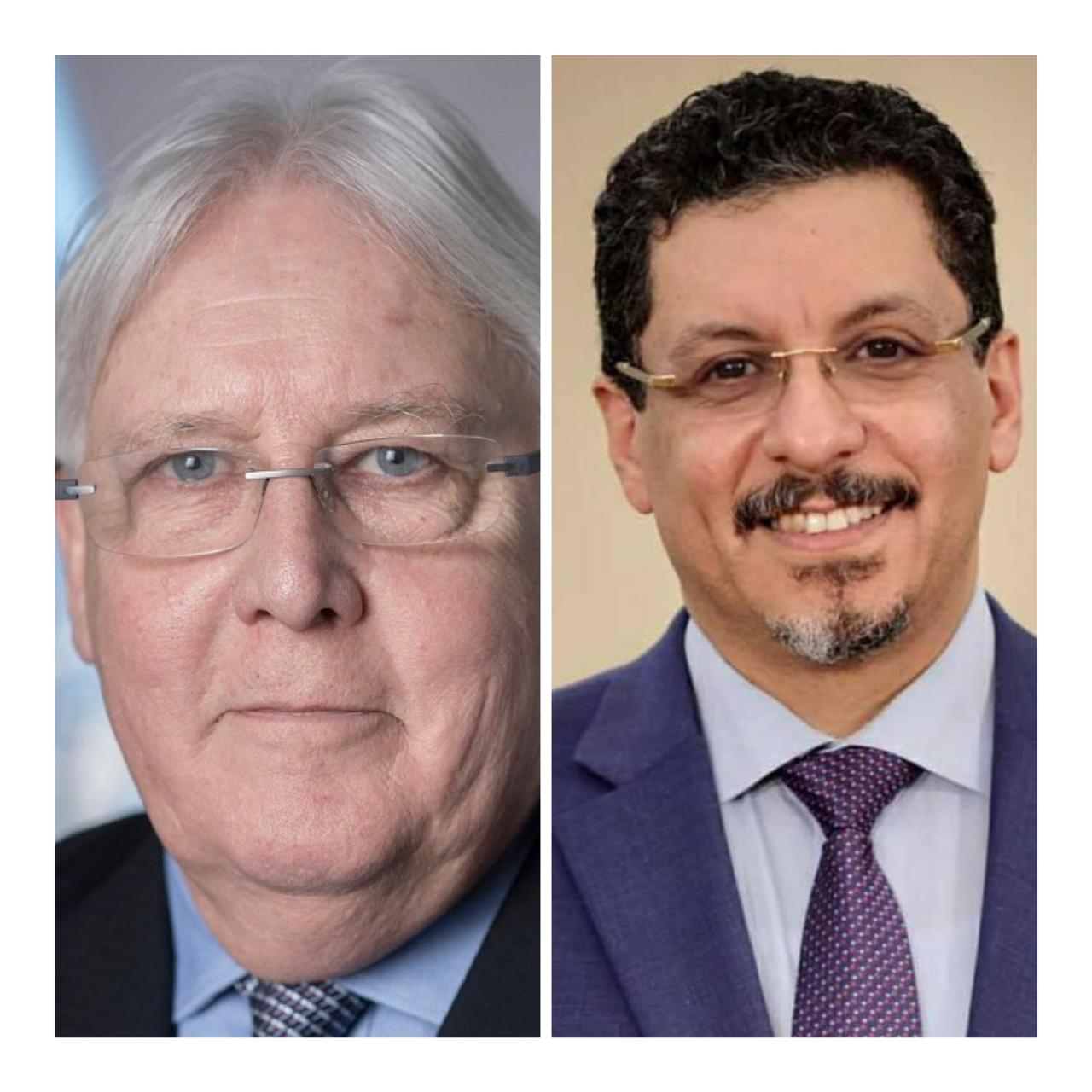 ADEN - SABA
Yemen's Foreign Minister Ahmed Awadh Bin Mubarak told the UN Special Envoy to Yemen Houthis, over the past years, have faced no pressures to make them quit terrorism.
In a video call Bin Mubarak told Martin Griffiths, "The humanitarian crisis we are suffering today is because of the maximalist attitude of the Houthi militia who have faced no international pressures over the past six years to make them quit terrorism and engage in peace."
"The US decision to put Houthis on terror list is the beginning to correct the way of dealing with this militia and do good to peace," he said.
The minister said the government's taken measures to mitigate any impact the Houthi terror labeling may leave on the humanitarian aid, citing the formation of a special panel headed by the country's minister of planning and international cooperation and the formation of a small technical team to cooperate with the US in this side.