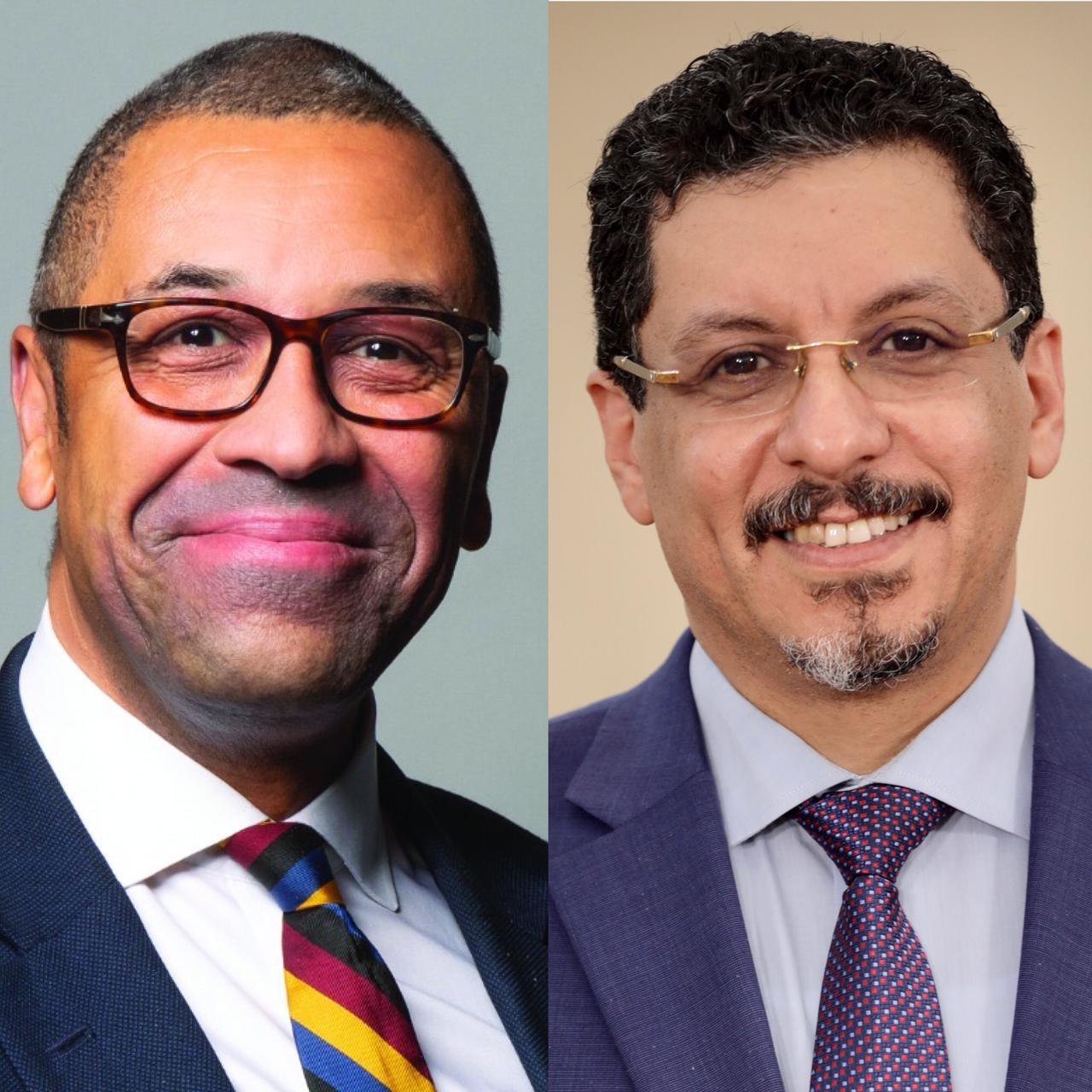 ADEN-SABA
Minister of Foreign and Expatriates Affairs Ahmad Binmubarak discussed Wednesday with UK State Minister for Middle East and North Africa Affairs James Cleverly via visual communications humanitarian efforts in Yemen after designating Houthi militia as terrorist group and government's plans for improving humanitarian and economic situations.
Binmubarak praised the role played by the UK for supporting Yemen in political and humanitarian fields, pointing out to historical ties between the two countries.
He also welcomed pardons and licenses issued by US Treasury on Tuesday for facilitating humanitarian work in Yemen after blacklisting Houthi militia as terrorist group.
He confirmed government's keenness on tackling humanitarian situation in Yemen, pointing out to government's understanding over international organizations' concerns after designating Houthis as terrorist group.
He also talked about significance of exerting utmost efforts for pressuring Houthi militia to change its criminal approach and to resort to peace to make Yemen away of wars and violations by the militia.
For his part, the UK official expressed respect of the UK to the government's courageous position and determination on performing their tasks from Aden after the terrorist attack on Aden Airport during its arrival from Riyadh.
He also confirmed readiness of the UK to provide support to the government for facing economic and humanitarian challenges in Yemen, pointing out to his country's support to efforts of the UN envoy to Yemen for reaching a political settlement in Yemen.