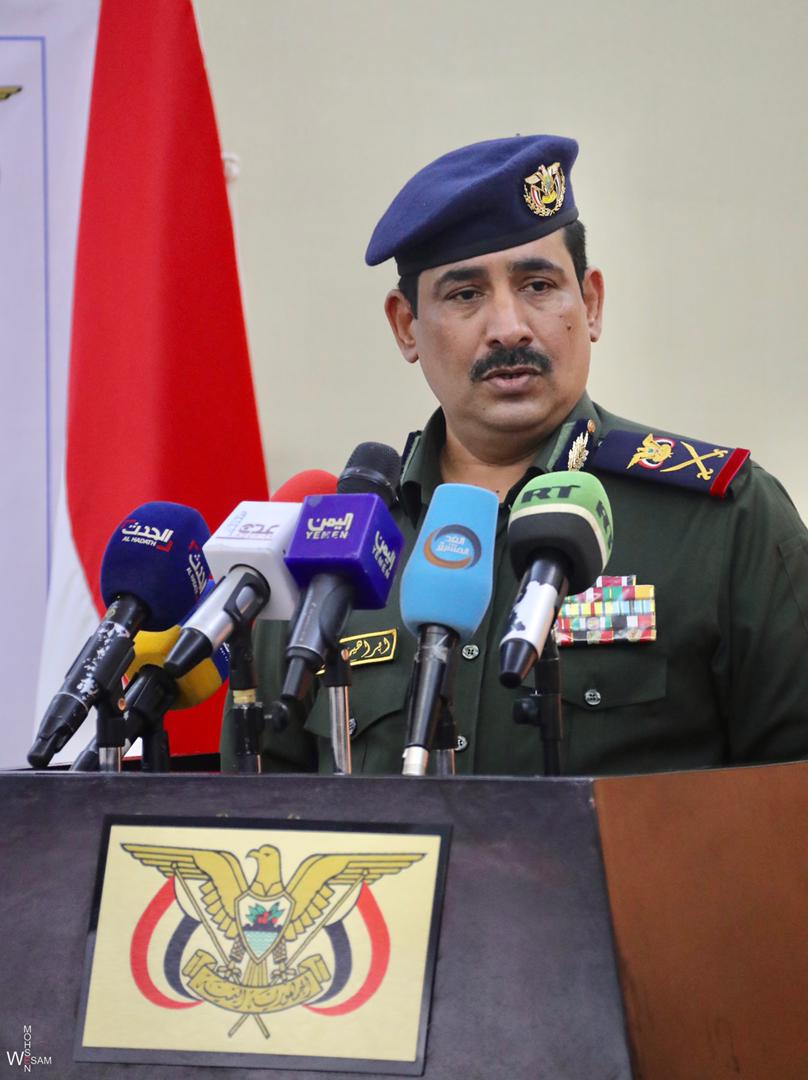 ADEN - SABA
Yemen's Interior Minister has confirmed that Houthis, and Iranian and Lebanese experts stand behind December 30 terror attack that killed 28 people and wounded 107 others in Aden Airport.
In a press conference in Aden on Thursday, Maj. Gen. Ibraheem Haydan said the preliminary results from the investigations into the attack found that the Houthis with Iranian and Lebanese experts conducted the attack by firing three ground-to-ground ballistic missiles of medium range (between 70 -135 kms). Haydan.
He said the fired missiles bear serial numbers related to "serial numbers of other missiles fired by the Houthi militia on military and civilian targets in Marib and Saudi Arabia."
The minister said the missiles' guidance system, GPS, and expertise of its operation are only in the hands of the Houthi militia as provided to them by Lebanese and Iranian experts.