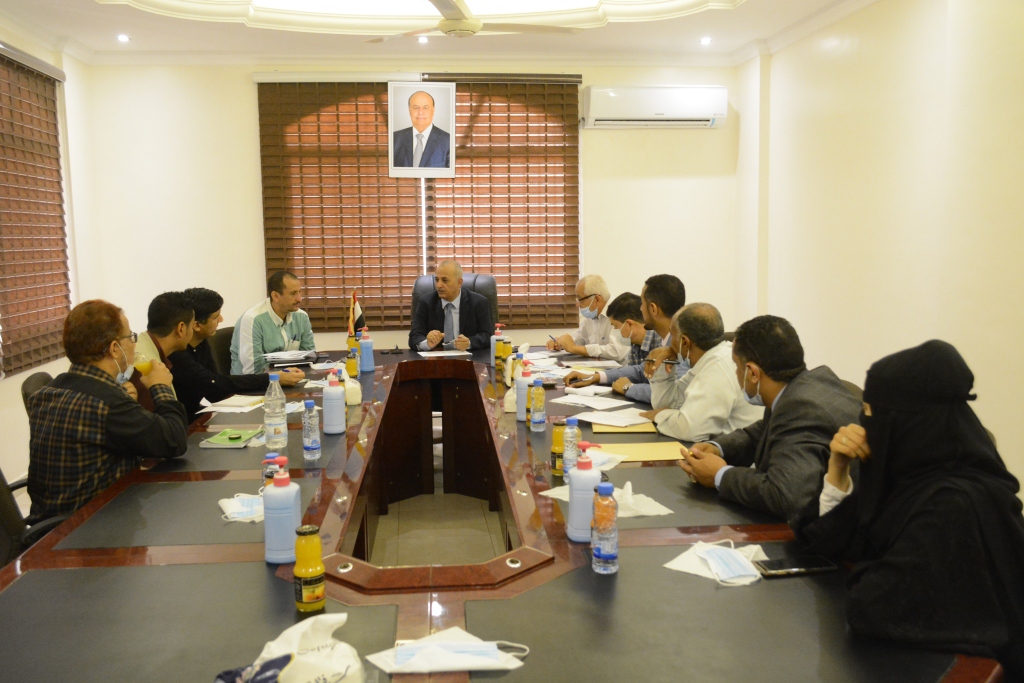 ADEN-SABA
Minister of Water and Environment Eng. Tawfeq Ashargabi met on Wednesday here in the interim capital Aden the Director of Oxfam's programs Shakil Mohammed.
They discussed the implementation of Aden sewages repairing project. The project's total cost is some $ 3million and 868 thousand funded by the German Ministry of International Cooperation.
The Oxfam is the implementing party that will carry out the project aims to conduct the technical studies, make necessary repairing and maintenance, train the workers and provide some equipment.
The project is approved and the agreement is set out to be signed next week.