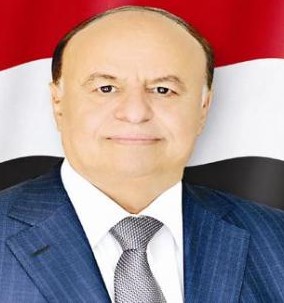 RIYADH - SABA
President Abd-Rabbu Mansour Hadi said the attacks that the Houthis and other extremist and terrorist groups conduct won't prevent the government from exercising its mission in the temporary capital Aden.
In a phone conversation with the Prime Minister Maeen Abdulmalik, Hadi ordered the formation of an investigation team into the attack that was targeted at the cabinet upon its arrival in Aden International Airport coming back from Riyadh.
"Whatever terrorist attacks the lurking enemies attempt, the good will win over the evil," said Hadi.
Hadi conveyed his condolences to the relatives of the civilians who were killed in the attack, wishing a quick recovery for the wounded.