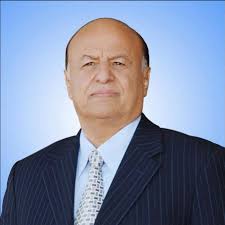 RIYADH - SABA
The President of the Republic Abd-Rabbu Mansour Hadi held telephone conversations Saturday with the Governor of Marib Maj. General Sultan al-Arradah and Governor of Aljawf Maj. General Ameen al-Aukeimi.
The two governors reported to the President about the developments in the two governorates, including the ongoing combat operations where the national military troops have been battling the Iran-backed theocratic Houthi militia's militants.
President Haid highly praised the heroic battles have been fought by the armed forces against Houthi rebels.
He also appreciated the huge sacrifices of the fellows of Marib and Aljwaf and their significant contribution to support the government's troops in the battles against the Houthis.
Hadi voiced deep gratitude to the Saudi-led Arab Coalition's efforts to back the Yemeni government's troops against the Iran-allied Houthi rebels.