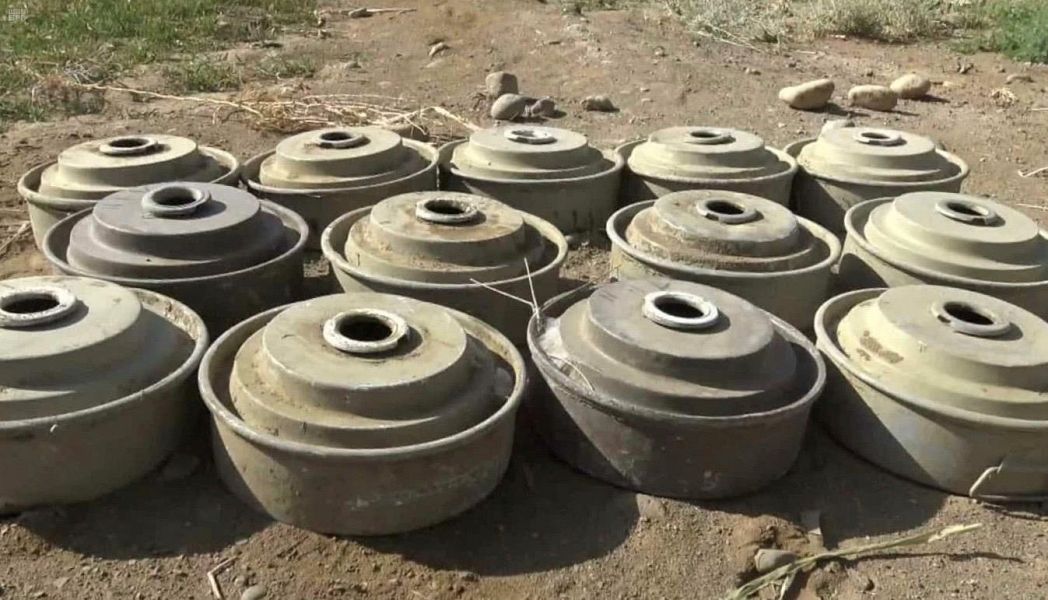 RIYADH-SABA
KSrelief Center's Demining Project in Yemen (MASAM) reported to have managed to pull out 1,413 of landmines, unexploded ordinance (UXO) and explosive devices in the second week of October 2020.
MASAM reported that it removed 263 anti-tanks landmines, 1,109 UXOs and 41 explosive devices.
These landmines and explosive devices laid down by the theocratic Houthi militiamen in different parts of Yemeni regions.
The total number of landmines removed by MASAM is 192,467 since the project has started its demining mission.