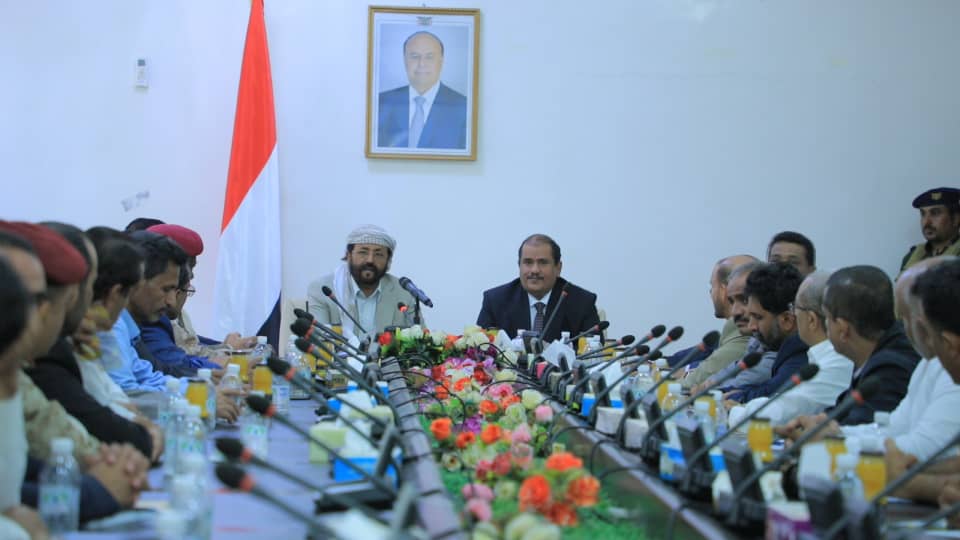 MARIB - SABA
Minister of Oil and Minerals in the Caretaker government Eng. Aous al-Aoud and Governor of Maribe governorate Maj. General Sultan al-Arradah co-chaired a preliminary meeting aimed to discuss aspects of cooperation and coordination between the Ministry, local authority and national oil companies about oil and gas production.
The discussions focused on the necessary action plans and measures need to be carried out to strengthen oil and gas production and exploration businesses in the governorate.
The portion of the governorate of oil and gas production revenue was elaborately discussed.
The governor under