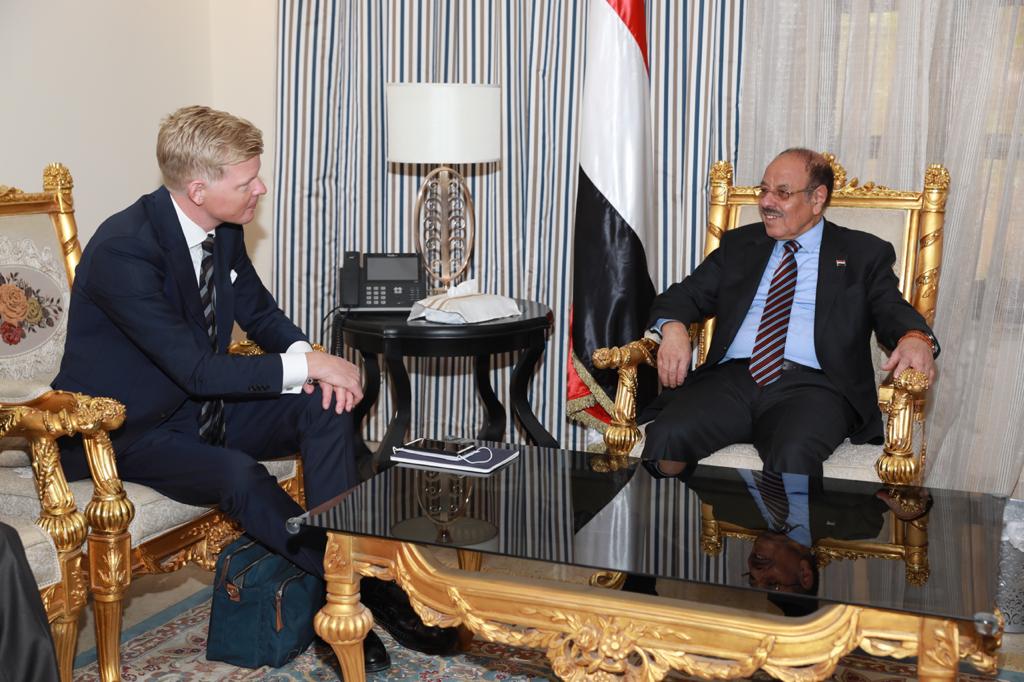 RIYDAH - SABA
Vice President of the Republic (Lt Gen) Ali Mohsen Saleh stated that Houthi theocratic militia's recent escalation in Marib governorate and different fronts, firing ballistic missiles and drone on the Yemeni and Saudi cities, the militia's flagrant violation of Stockholm Agreement about Hodeidah demonstrate that it doesn't respect international agreements and obligations, illustrate that Houthis are insisting on further worsening the Yemenis ordeal.
Mohsen voiced his remaks as he met on Tuesday with the Ambassador of the EU to our country Hans Gruenberg.
During the meeting underway efforts to re-establish peace based on the three terms of reference were discussed.
The Vice President affirmed that the International Community (IC) is legally and morally responsible for pressuring the militia to carry out the IC's resolutions.
He also pointed out to Riyadh Agreement and the progress realized, citing the efforts of the Kingdom of Saudi Arabia in this regard, stressing on the importance of putting it in place to re-establish peace.
The EU Ambassador confirmed the EU's continuous support for the UN's peace efforts and peace options to end the Yemenis' suffering and maintain Yemen's unity, security and stability.