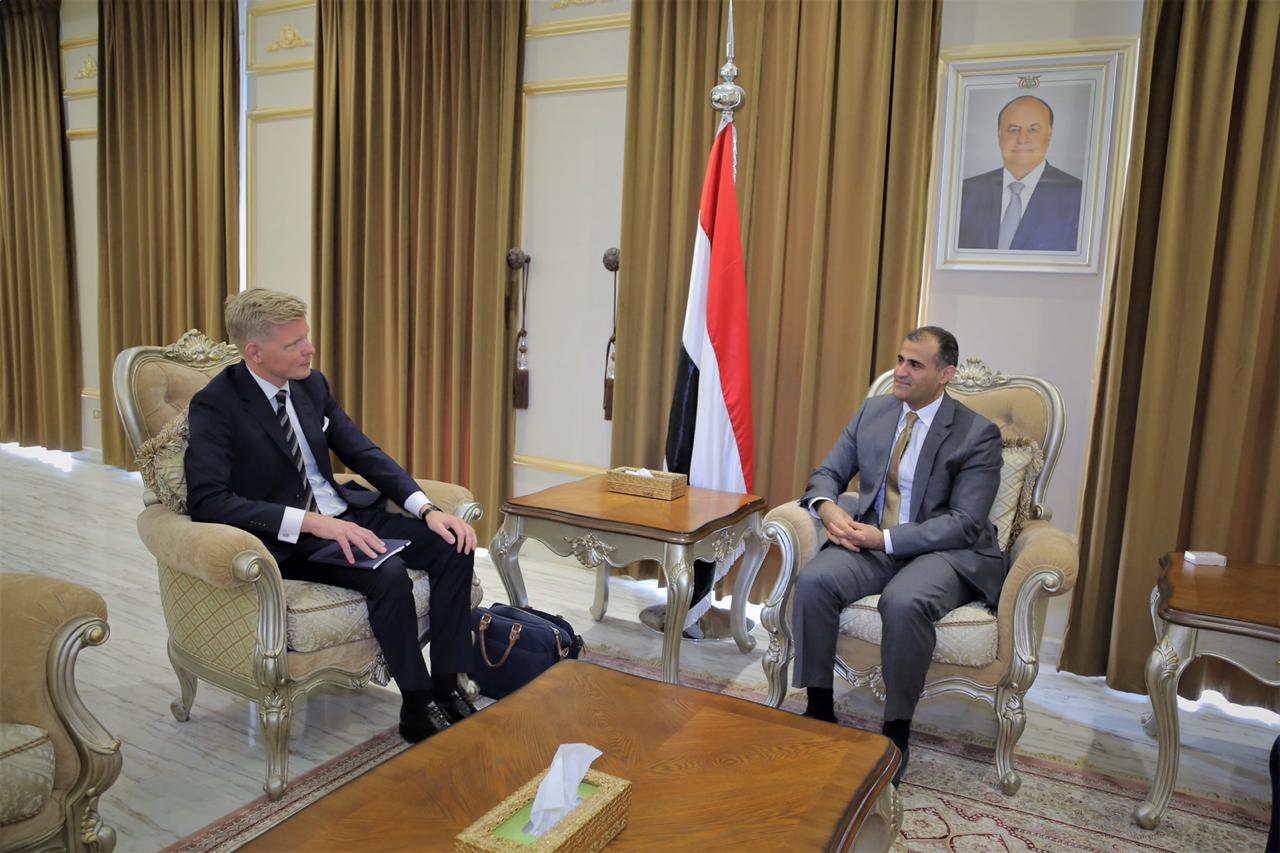 RIYDH-SABA
Foreign Minister Mohammed al-Hadrami met on Tuesday with the Head of the EU Mission in Yemen Ambassador Hans Gruenberg.
The session aimed to discuss the UN-led peace process in our country.
Al-Hadrami stated that the government is very keen on realizing peace and supporting the UN-led efforts to achieve the sustainable peace that is based on the three terms of reference agreed to.
The discussions also touched upon Safer oil tanker's problem that the Houthis is the party to blame for refusing to help handling it.
The EU Ambassador underscored the need for reaching political solution to the conflict in Yemen. He stated that the EU is supporting the UN' envoy to Yemen to achieve this desirable end