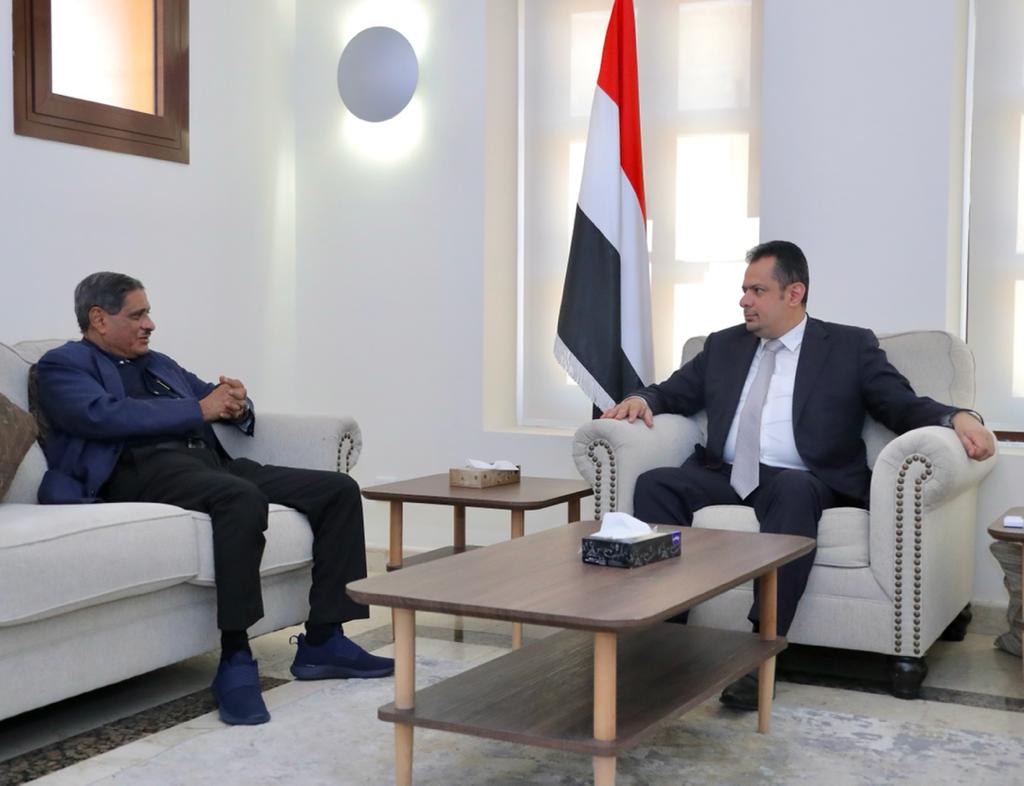 RIYADH - SABA
The designated Prime Minister Dr. Ma'een Abdulmalik stated that he has given instructions to the Finance Ministry to transfer the amount of money approved by the government into the bank account of the Corporation of Electricity in the coastal region of Hadramout governorate in order to help addressing electricity problems as soon as possible.
As he met on Sunday with the Governor of Hadramout Maj. General Faraj al-Bohssoni, Ma'een made it clear that Hadramout governorate is given special attention per directives of President Hadi.
Ma'een and al-Bohssoni discussed necessary practical steps to establish power-generate station with total capacity 100 MGW in the coastal region of Hadramout.
Other basic services were also elaborately discussed.