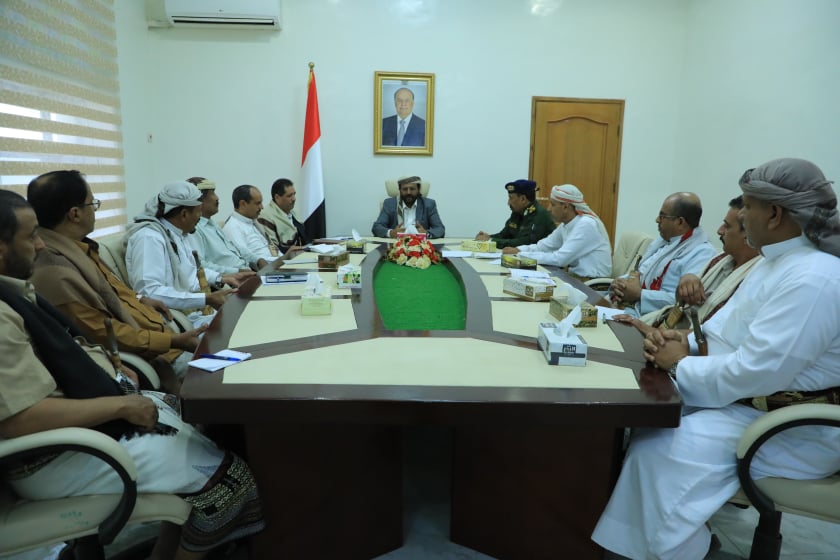 MARIB - SABA
The Governor of Marib governorate Maj. Gneral Sultan al-Arradah stated that Yemeni peoples are willing to keep on fighting and extending sacrifices until gaining victory and defeat the theocratic racist Iran-backed Houthi militia which dreams to bring the abhorrent Imamate regime back.
His statement came as he chaired a meeting Saturday intended to discuss underway preparations to celebrate the anniversaries of the 26 of September and 14 October Yemeni revolutions.
" Yemeni people will defend the republican regime, freedom and dignity no matter the sacrifices they have to extend to eliminate Houthis' coup and move forward to establish the federal state", said al-Arradah.