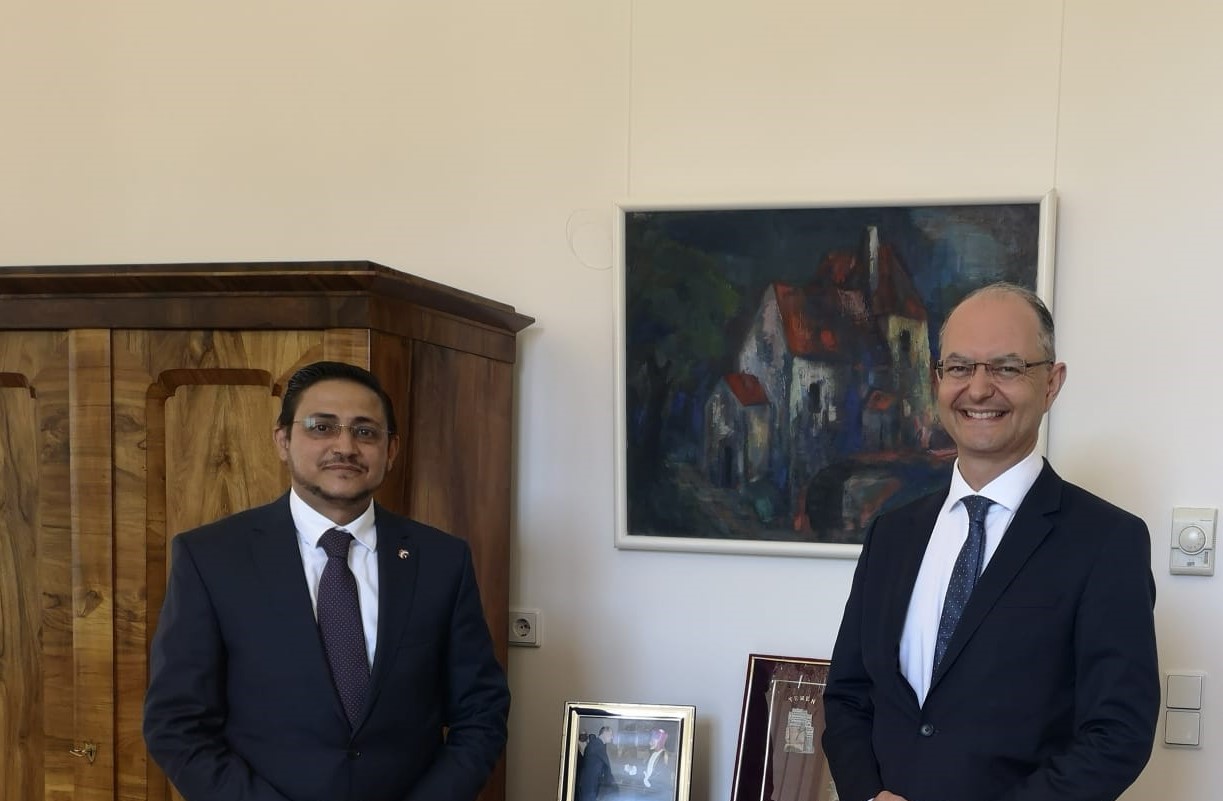 VIENNA - SABA
Yemen's Ambassador to Austria, Haitham Shujaaddin, and the Political Director of the Austrian Foreign Ministry discussed here Thursday ways of enhancing cooperation between the two friendly countries, and supporting Yemen to face the humanitarian crisis that resulted from the Houthi militia's coup and war.
In the meeting, Shujaaddin reviewed the latest developments in our country and the government's efforts to avoid an environmental and humanitarian catastrophe likely to be caused by the decaying oil tanker that Houthis are holding hostage in Hodeidah.
Shujaaddin stressed the importance of the role that the United Nations and the international community must play to pressure the Houthi militias to allow the UN team to perform the necessary maintenance.
Ambassador Shujaaddin said the Houthi militia are escalating militarily and rejecting all international efforts for a political solution, adding that the recent intensive Houthi attack on Marib reflects the militia's lack of seriousness to reach a comprehensive and lasting peace in Yemen.
For his part, the Austrian official affirmed his country's support to the steps aimed at enhancing peace opportunities in Yemen, sparing the Yemeni people from further suffering, and settling the issue of the oil tanker, in a way that guarantees avoiding any disaster.