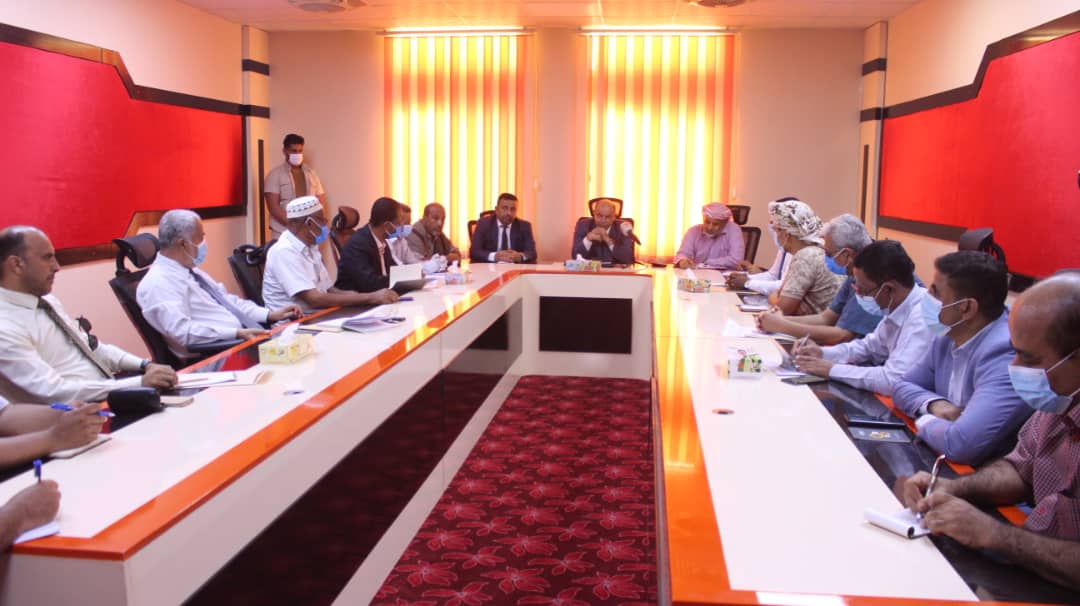 MUKALLA- SABA
Deputy Prime Minister, Chair of Coronavirus Emergency Committee Salim al-Khanbashi presided over a plenary session Thursday in the city of Mukalla of Hadramout governorate.
The meeting which included senior official of Ministry of Public Health and local authority devoted to discuss the ongoing efforts to control coronavirus and challenges need to addressed to improve health services.
The discussions touched upon the measures taken to deal with the outbreak of the pandemic in the governorate.