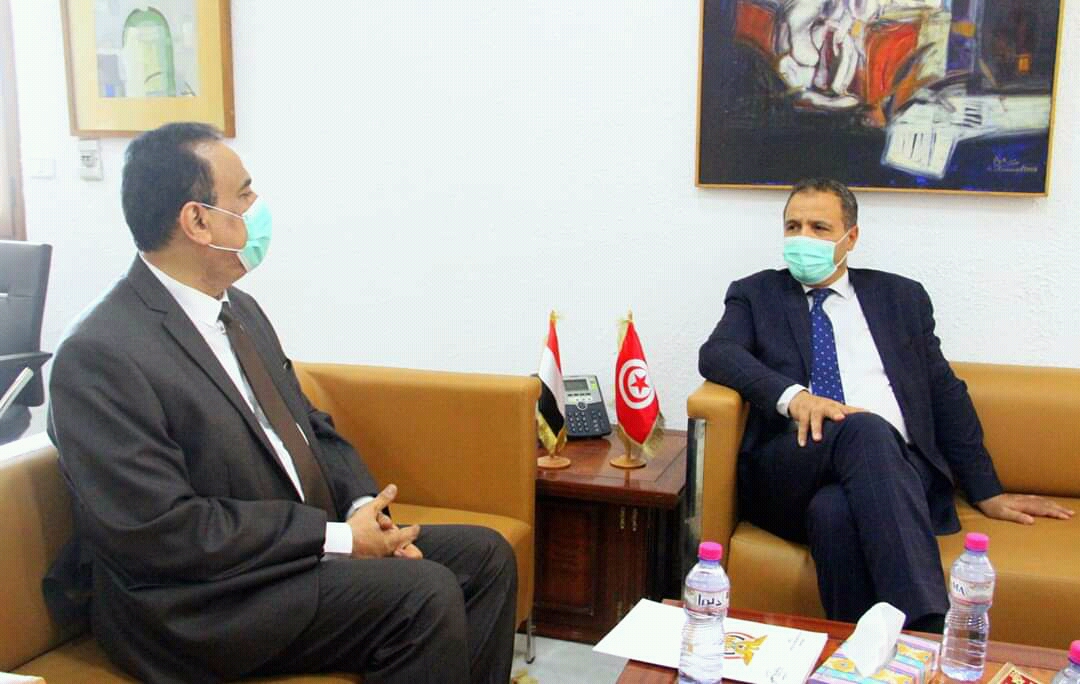 TUNISIA- SABA
Ambassador of the Republic of Yemen to Tunisia Abdunasser Bahabeeb met on Tuesday with the Tunisian Minister of Health Dr. Abdullatif al-Maki.
The Yemeni-Tunisian bilateral cooperation in the area of health was key focus of the conversations.
Bahabeeb underscored the importance of activating the cooperation agreements in signed between the two countries.