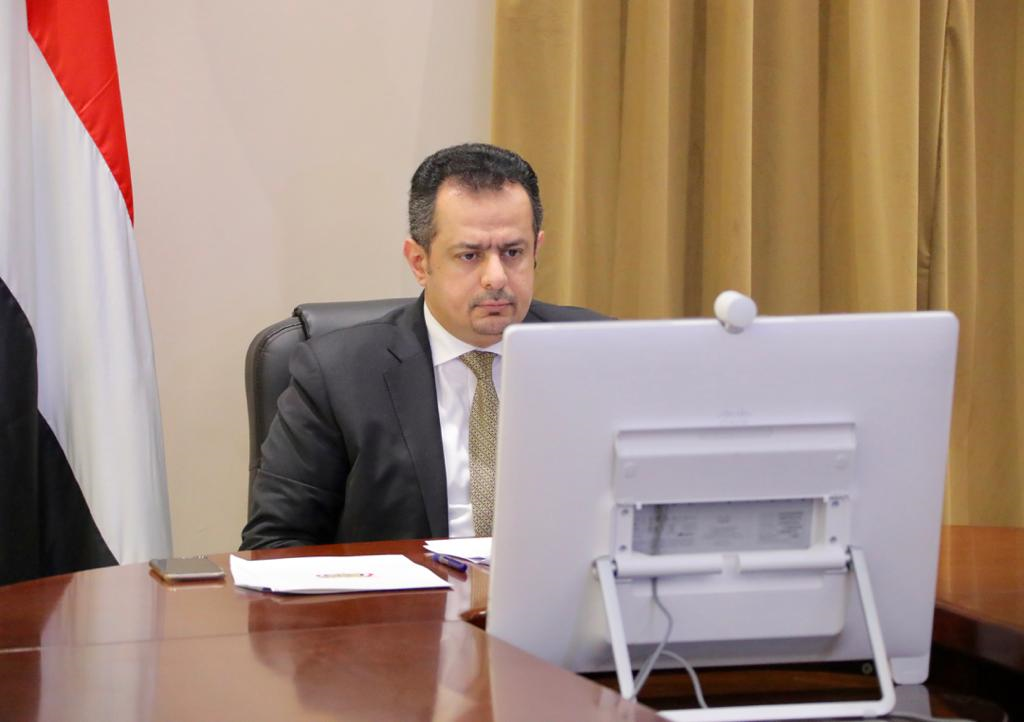 RIYADH-SABA
Yemen's Prime Minister on Tuesday told the donors participating in a Saudi and UN-organized virtual pledging conference in Riyadh that his country is facing the "world's strongest hardships due to the Houthi militia's coup, war and looting of state-owned resources in the territories they control."
In the event meant to raise $2.4 billion to alleviate the Yemeni humanitarian crisis, Maeen Abdulmalik said, " coronavirus plague and other fevers are now rife diseases and threats to the Yemeni people in the country's cities and villages."
He said the Yemeni government's repeated appeals to Houthis to come to terms for a unified effort against covid-19 in th country were met with ignorance and rejection on the rebel militia's part.
Abdulmalik thanked the donors especially Saudi Arabia and its humanitarian aid agency KSrelief for organizing this conference and maintaining humanitarian aid to Yemen throughout the years of the Houthi war.