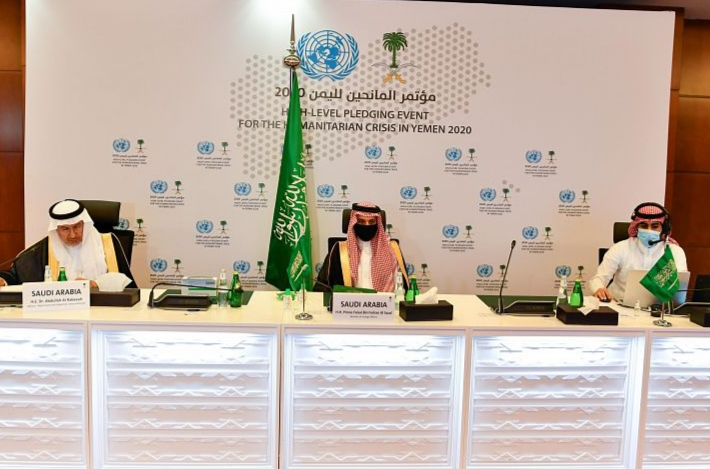 RIYADH-SABA
A virtual pledging conference for Yemen has opened in the Saudi capital Riyadh as organized by the Kingdom of Saudi Arabia in partnership with the United Nations.
The conference is meant to raise $2.4 billion to alleviate the Yemeni humanitarian crisis resulting from six years of Houthi insurgency and compounded lately by the outbreak of coronavirus in the country.
Organized upon the directives of King Salman bin Abdulaziz, the event is involving 126 donor countries and organizations from around the world.
The U.N. says 80% of Yemeni civilians need food aid or face starvation.