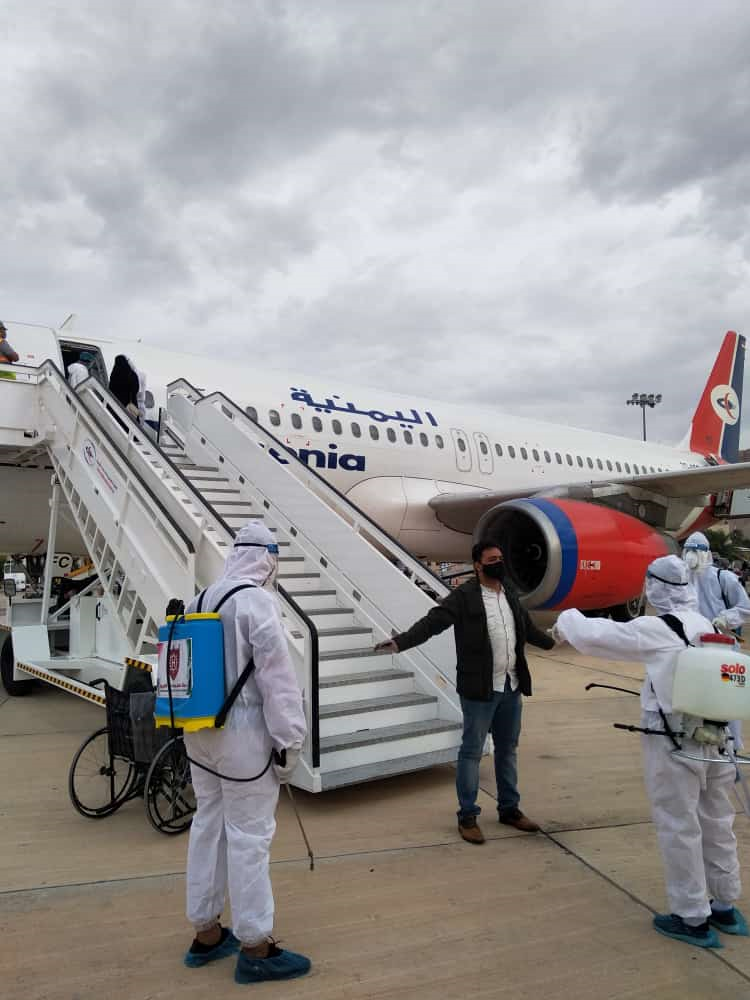 SAYOON-SABA
The first flight carrying 151 Yemeni passengers were trapped abroad due to coronavirus arrived on Thursday at Sayoon international airport coming from the Jordanian capital Amman.
The arrivals were subjected to the precautionary measures stipulated in the protocol of repatriation approved by the High Emergency Committee tasked with countering coronavirus.
More flights are set to follow in the upcoming days to repatriate hundreds of the Yemeni national are still trapped abroad namely in Jordon, Egypt and India.