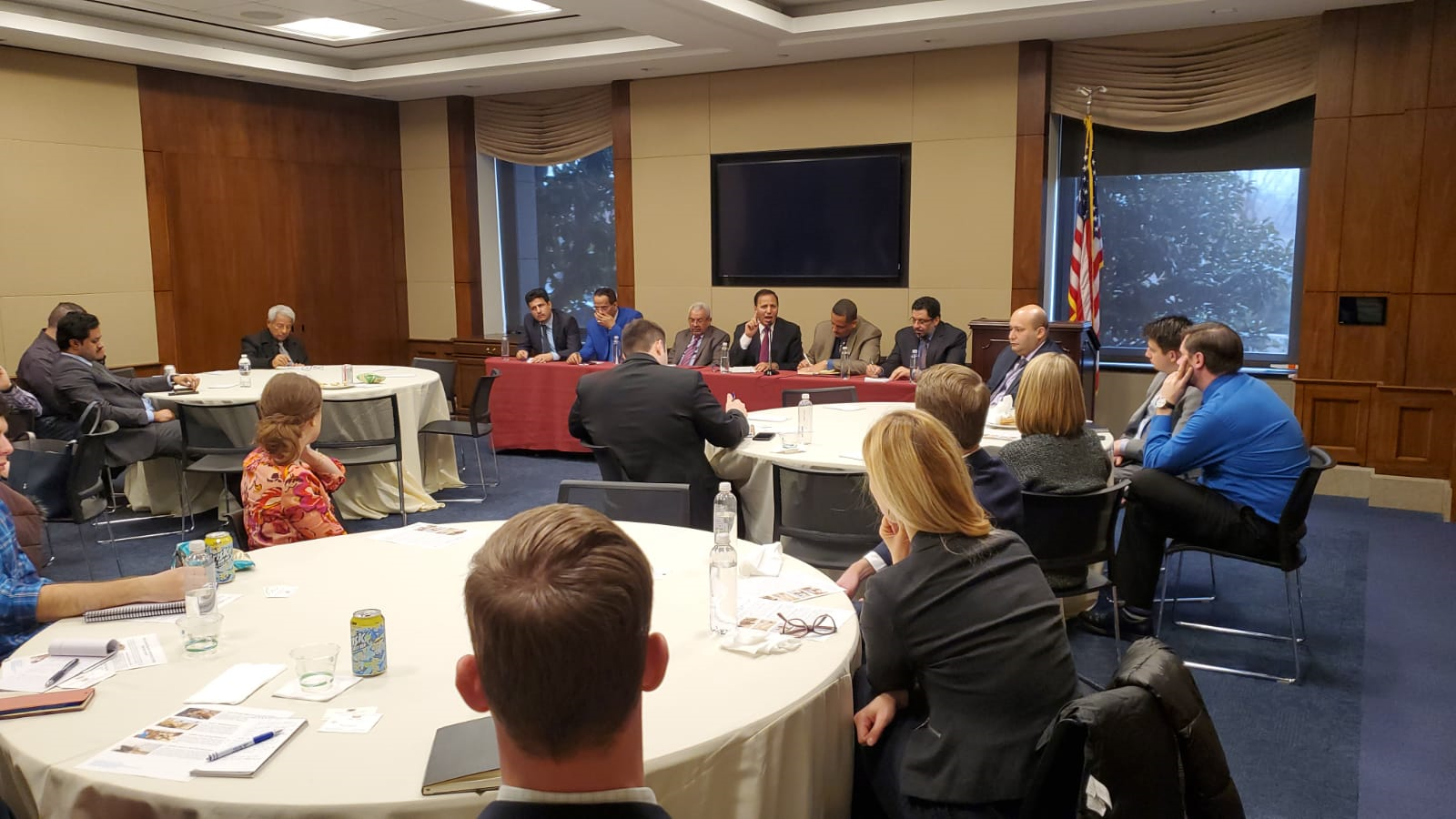 WASHINGTON-SABA
Deputy Speaker of Parliament Abdulaziz Jubari said " Houthi putschist militia doesn't believe in the notion that only an elected authority should execlusively have the right to possess weapons, this has been one of the most formidable obstructions to make peace in Yemen.
"The militia also does not believe in the elections as the only single appraoch to peaceful treansfer of power", he added.
His remarks came as he was speaking at a seminar organized by the Yemeni embassy in Washington at the US Congress.
Jubari cited the obsticales created by the militia to hinder the peace process. He said " the militia has continued to create obstructions, refusing to implement the International Security Council Resolutions in relevance, recruiting children and engaging them to fight front-line battles".
He stated that Iran has already contributed to prolonging the conflict and worsening the crisis in Yemen by supporting the Houthi rebels, providing them with weapons, experts and trainers.
Jubari blamed the Houthi rebels for widely using landmines, planting more than one million landmines in different Yemeni governorates including anti-personnel and vechiles.
The Deputy Speaker of Parliament stated that the Yemeni government is very keen to make the UN's peace efforts in Yemen successful in order to get the Yemeni crisis resolved.
Jubari called on the US Congress to condmen the Houthi militia's violations and pile pressures upon Iranian regime and the militia to come to peace; and to press for implementing the UNSCRs in relevance.