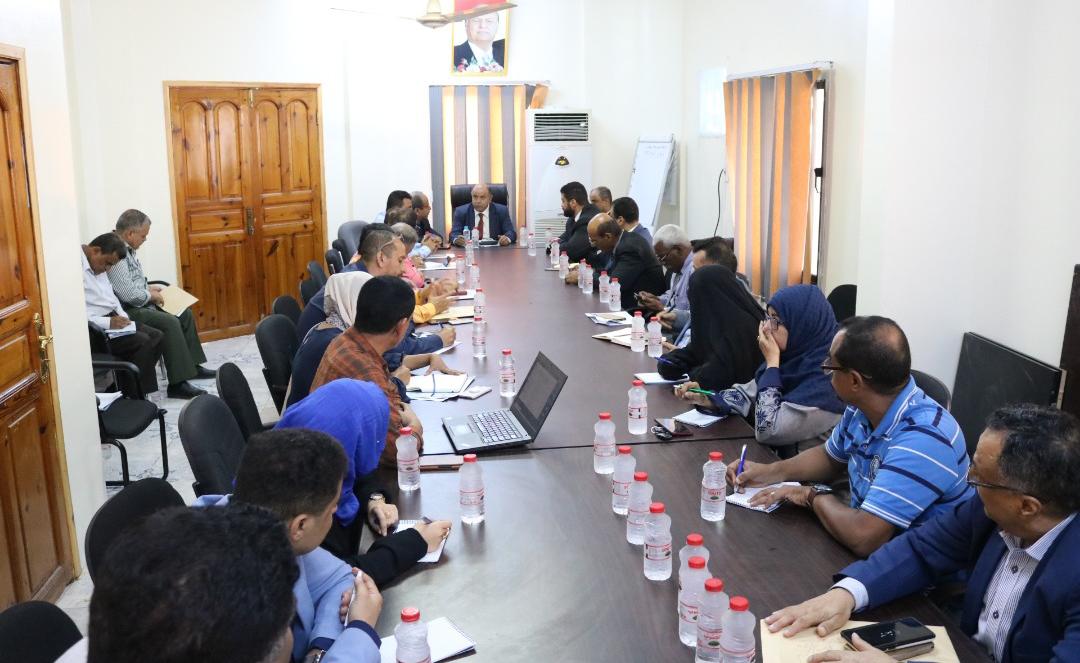 ADEN - SABA
Deputy Prime Minister Dr. Salim al-Khanbashi presided over a high-profile plenary meeting of the Emergency Committee tasked with controlling pandemics.
The meeting convened on Thursday in the interim capital Aden with the presence of Minister of Finance Salim bin Boreik, Minister of Higher Education Dr. Hussein BaSalama and Governor of Aden Ahmed Salim Rabi'ea.
The session devoted to discuss the practical steps and precaution measures that have been taken to deal with the pandemic like Coronavirs and others.
The discussions touched upon the practical steps taken to establish and equip the quarantine centers which are set out to be established in the interim capital Aden, the two governorates of Hadramout and Almaharah, and the seaports, airports and land exists around the country.