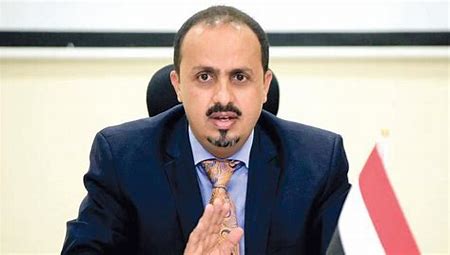 RIYADH-SABA
Minister of Information Muammar al-Eryani warned on Saturday of the Houthi Houthi militia's confiscation of Yemeni citizens' savings "in the biggest organized looting" of its kind in history.
In a statement to Saba, al-Eryani said the Sana'a-based militia is now forcing the citizens in their areas of control to turn in the newly printed Riyal banknotes in their possession under the pretext of that money's illegality in return for the empty promise of recompensing them with electronic money instead. "The militia's distribution of Compensation for Illegal Banknotes forms is meant to get the citizens to turn in all their savings in return for e-money has no legal or financial credibility," he said.
Al-Eryani warned money exchangers and other businesses of being duped by the militia's trick for illicit enrichment and raising funds to perpetuate the armed insurgency of the Iran-aligned sectarian militia.