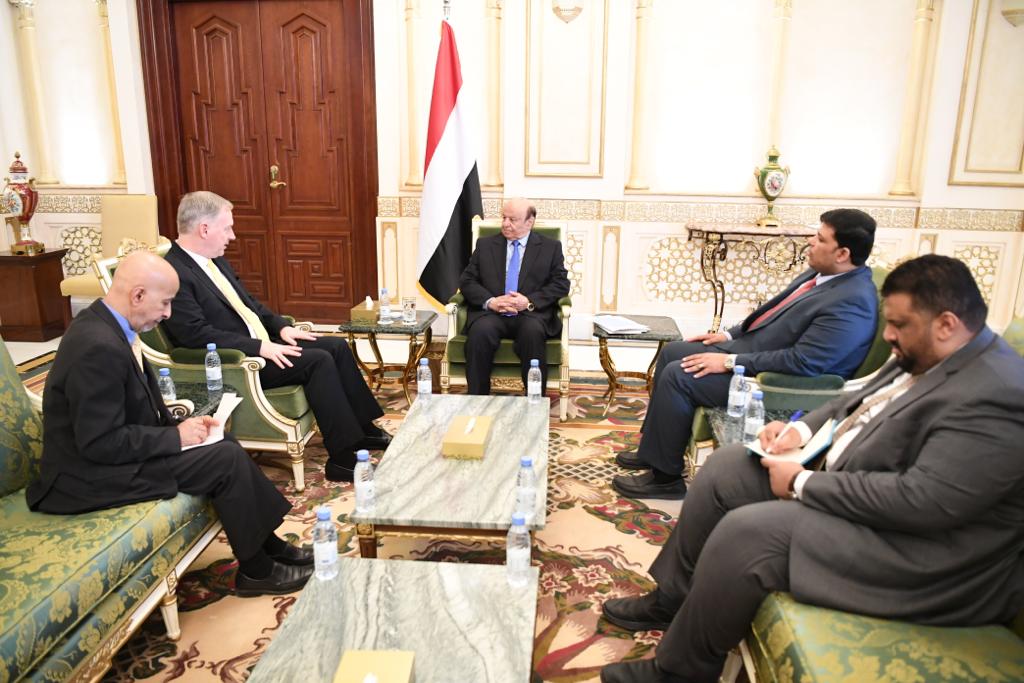 RIYADH-SABA
President Abd-Rabbu Mansour Hadi has confirmed deep-rooted relations between Yemen and the United States based on the partnership and cooperation in a number of issues and domains serving the interests of the two countries.
Receiving US Ambassador to Yemen Christopher Hanzel on Wednesday, President Hadi confirmed aspirations for realizing peace and inclusive security and stability in Yemen, hoping for US role in this field.
Riyadh Agreement represented a key step for unifying efforts and solving differences peacefully and this is what we have been working on to realize, said president, pointing out that the problem with Houthis is their loyalty to Tehran, which works on destabilizing Yemen, the region and the whole world via its tools and supporting terrorism.
For his part, the US diplomat expressed his pleasure for this meeting and congratulating the president on signing the agreement, confirming US support to Yemen and president's efforts for realizing peace and stability and enhancing cooperation for facing challenges and terrorism.