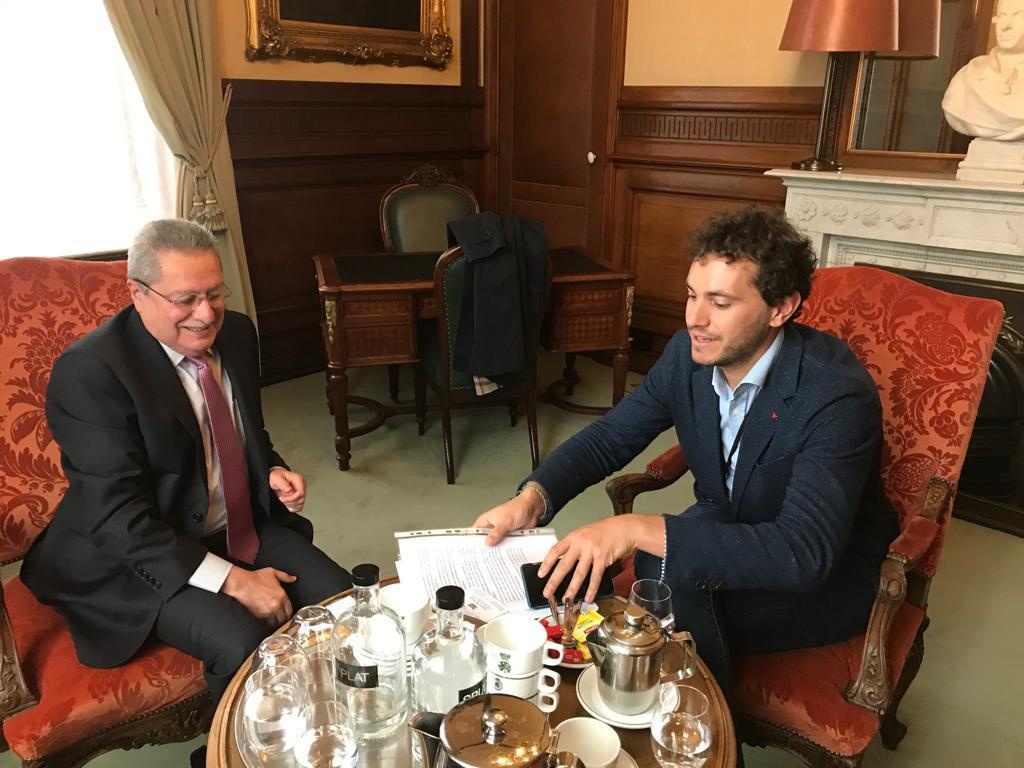 BRUSSELS-SABA
Yemen's Ambassador to Brussels Mohammed Taha Mustafa briefed Chair of the Foreign Relations Committee in the Belgian Parliament Samuel Cogolatti on the perilous state of Safer floating oil reservoir off Hodedah's coast.
Taha informed Samuel that Houthi militia has continued to deny the UN's team access to the oil reservoir to inspect its conditions and make necessary maintenance.
The Belgian official vowed to discuss the issue with the deputy prime minister, foreign minister to raise the issue before the United Nations International Security Council (UNSC) by the Belgium's representative who is currently a member of the UNSC.