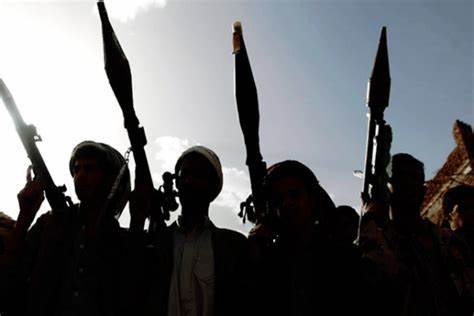 ADEN-SABA
The Houthis committed 514 human rights abuses against civilians in several areas of in the first 10 days of this October, an NGO said today.
In a press release, the Yemeni Network for Rights and Freedoms said they had "documented the abuses in provinces and cities under the control of the rebel militia or within the reach of their attacks."
"The abuses included killing, injuring, abducting, sniping, and displacing civilians; indiscriminate shelling of neighborhoods; planting bombs and landmines; storming houses and intimidating people; embedding arms in residential neighborhoods; closing places of worship; and blowing up houses."
"Fifty one people were killed including 14 children and six women," said the NGO. "Houthi militants caused the tragic death of a five-member family, parents and their three children in Sana'a." The militants, in the first day of this month, chased the family who were driving a car, punctured one of the speeding car's tyres causing it a deadly accident that killed the whole family.