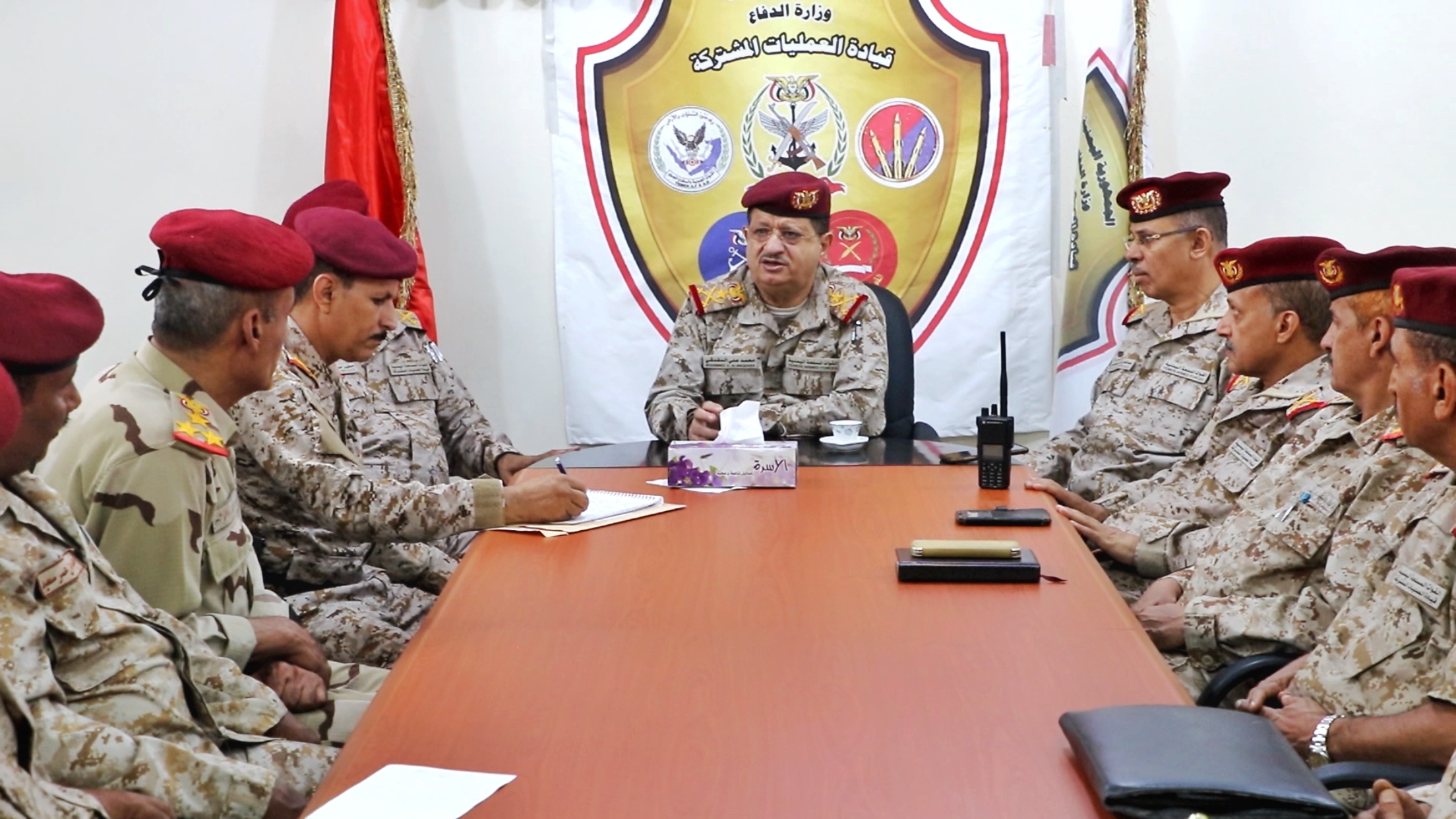 MARIB-SABA
Minister of Defense (Lt Gen) Mohammed Ali al-Maqdashi said " the national battle has been imposed by the insurgent Houthi militia in an attempt to bring history back that our great Yemeni peoples rejected and will never allow the Imamate and colonial schemes to come back".
His statement came as he chaired a meeting on Saturday brought together command of the joint forces of the armed forces.
General al-Maqdashi urged joining efforts and resources to counter Iran-backed Houthi militia coup and go on establishing the federal state. He said" The ongoing battle has been fought jointly by the Yemeni people and armed forces requires to unify all Yemenis and devote resources to achieve the major goals that include reinstate the legitimate authority and institutions and establishing the new federal Yemeni state"
The meeting aimed to discuss the combat operations in different battlefields.
The Minister of Defense voiced appreciation for the brethren in the Kingdom of Saudi Arabia and Command of the Joint Forces in the Saudi-led Arab Coalition for their support to the legitimate Yemeni government and people.