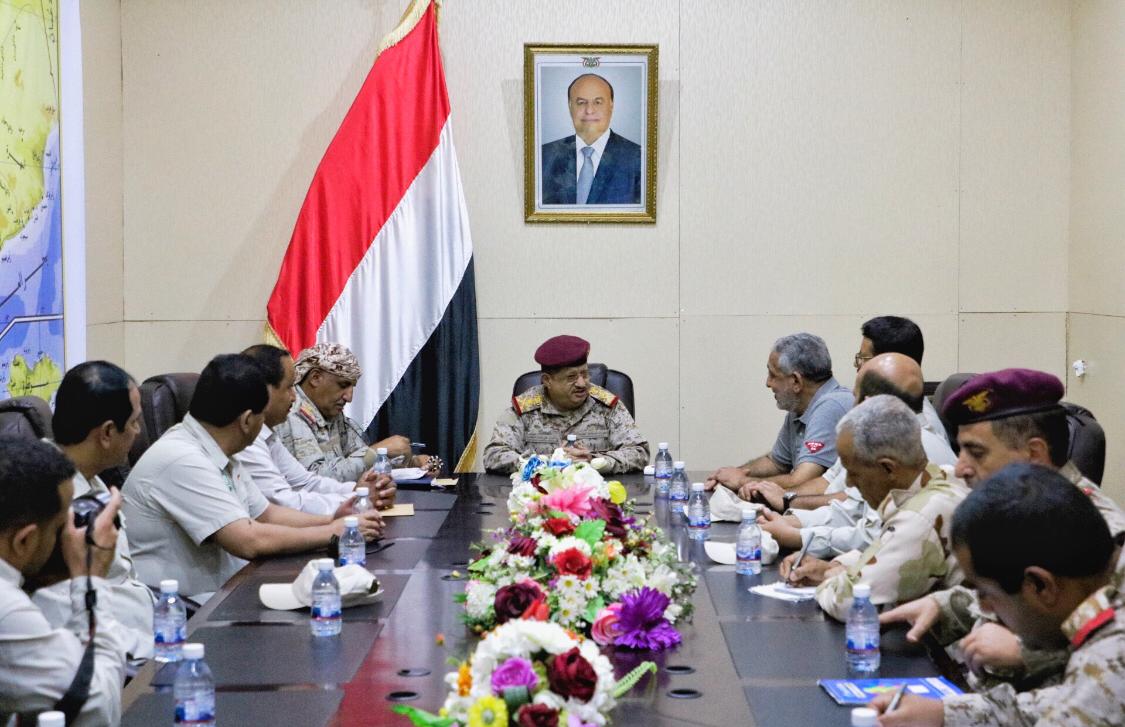 MAREB-SABA
Minister of Defense General Lieutenant Mohammad al-Maqdashireceived Thursday Director of Saudi program for demining "Masam" Osama al-Qusaibi who acquainted the minister with efforts and activities of the program for removing mines planted by Houthis in different areas in Yemen.
Al-Maqdashi pointed out that the field teams' efforts have contributed in rescuing souls of many citizens as mines killed dozens of citizens, including women and children and maked others handicapped.
He confirmed commitment of Yemeni Armed Forces to international accords and treaties on mines.
He pointed out that the military engineering teams are continuing effortof defusing explosives planted by Houthi militia in roads, schools and institutions. He also pointed out to efforts for dealing with damages resulted by those crimes.
He praised efforts of the center for training and qualifying army's engineering teams helping in reducing losses from team who defuse mines.
He also praised efforts of Saudi brothers in helping Yemeni people for regaining the state and Yemen's security and stability.