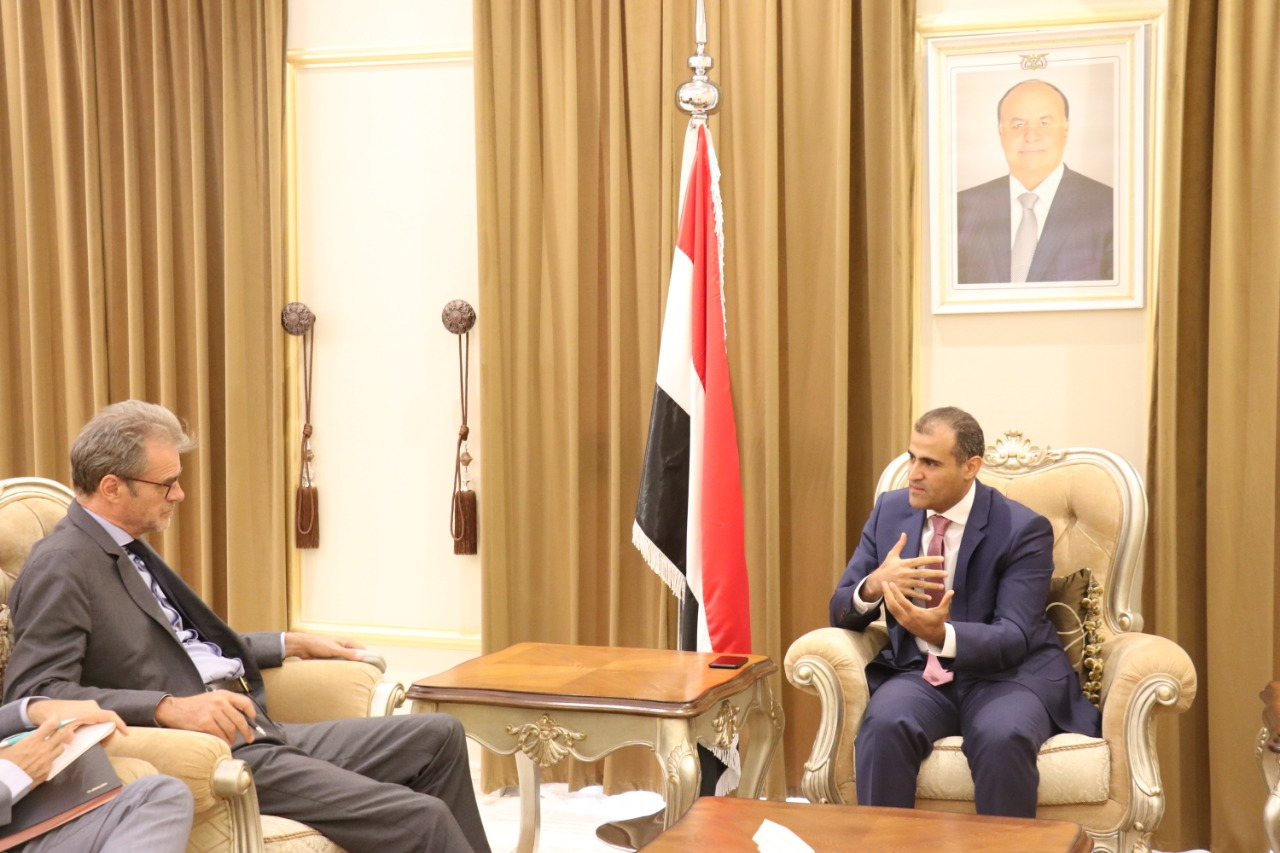 RIYADH-SABA
Yemen's Vice Foreign Minister Mohammed al-Hadhrami has discussed with the French ambassador to Yemen Christian Testo the UAE aggression air attacks against the Yemeni army in south Yemen on the 28th and 29th of August.
He said the UAE was assisting the separatist Southern Transitional Council militia which had removed the government from the port of Aden.
Al-Hadhrami said the government is determined to end the UAE-backed armed rebellion by all measures and does not accept the UAE use of the unproved "charge of terrorism" against the Yemeni army just to justify the air raids it wanted to conduct.
Al-Hadhrami said the government is continuing to support the efforts to implementat of the Stockholm Agreement but said a pressure on the Houthi militia is necessary to get them to implement their part in the first phase of the Hodeidah Agreement.
He also warned again of the Houthi prevention of UN experts from assessing Safer FSO, an oil tanker abandoned off the Yemeni Red Sea shores since 2015, that threatens to explode from a buildup of gases and release over a million barrels of oil into the water becoming a huge environmental disaster.
Al-Hadhrami said the UN silence at the Houthi stubborn rejection of assessment of the vessel is odd and shocking.