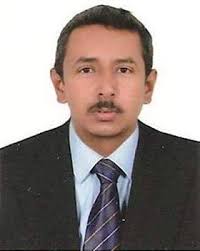 SHABWA-SABA
The governor of Shabwa Mohammed bin Edeiw said the armed forces and people have thwarted a coup by invading separatists in the province, a backup for the Houthi coup in north Yemen.
The eastern Yemen province which repelled the Houthi militia after seizing the capital Sana'a a few years ago repelled a fierce attack these two days by separatists who had seized the temporary capital Aden on August 11.
Speaking to Saba today bin Edeiw said, "The armed forces have thwarted "a coup, a backup of the Houthi coup, as attempted by the [separatist] Southern Transitional Council with full support from the UAE."
The STC militiamen failed today in their second attempt to capture the province, part of what they call a campaign to restore the whole south [of Yemen] to set up their state.
"We have not chosen this war … but they have rejected all options and mobilized so many armored vehicles which if the army had only a few of them, it would have already liberated the country from the Iranian militia," he said.
"In the face of this aggression we only had to defend the state and institutions."
The governor hailed all those who laid down their arms and refused orders to fight against the people.
He said that the government's plan to counter the Iranian militia of Houthis is the consensus battle of all the Yemeni people. He said that " coups cloned" from the Houthi coup are doomed to failure.