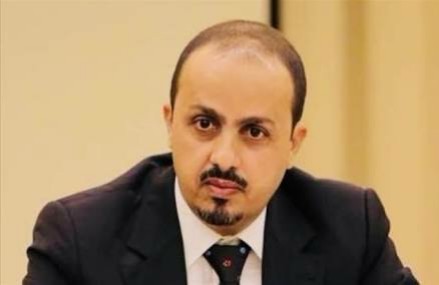 RIYADH-SABA
Yemen renewed on Tuesday its call to the international community to put Houthis on the international list of terrorist organizations a couple of days after Houthi militants killed and dragged the corps of, Mujahed al-Ghooli, one of their key comrades in the streets of Amran.
In a statement to Saba, Information Minister Muammar al-Eryani demanded "the international community and all organizations concerned with human rights to take a clear position towards the terrorism of the militia" that overthrew the government from the capital Sana'a in September 2014.
"These crimes which affected even (the Houthi) militants themselves underscore the savageness and blood thirst of the militia and underscore the fact that the Houthi religious ideology is based on bloodshed ," he said. "Putting them on the terror lists has become a necessity to preserve security, peace and co-existence.