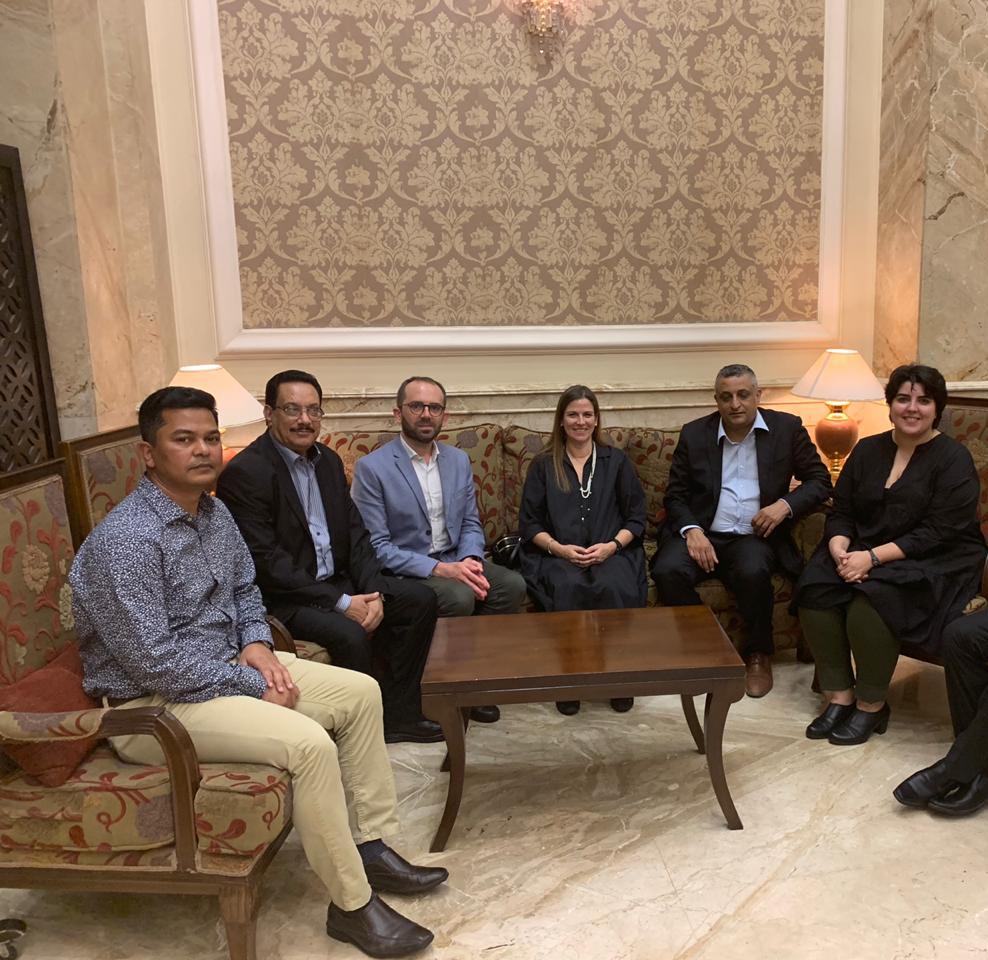 CAIRO-SABA
Minister of Culture Marwan Dammaj discussed Tuesday with Regional Director of UNESCO Ana Polini means of cooperation in field of antique, manuscripts and historical sites in Yemen.
Dammaj reviewed activities of prequalifying museums of Taiz and Hadhramout, pointing to what has been accomplished in the symposium on Hadhramout culture.
Dammaj argued UNESCO to exert more efforts for helping Yemen to protect cultural heritage in Yemen and linking direct channels with antique and museum authorities in Aden.
For his part, Deputy Minister of Culture for Manuscripts and Libraries Badr al-Salahi talked about fears and dangers threatening manuscripts, especially those in Houthi-held areas.
For her part, the UN official reviewed projects presented by the organization to Yemen represented in cash for work project has been working for four years within International Heritage List, in addition to transitional capital Aden.
The two parties agreed that the organization will work on training and qualifying local cadre in field of antique survey, combating smuggling antiquities looted from Yemen and sold abroad and qualifying national cadre in field of preparing monitored lists of heritage.