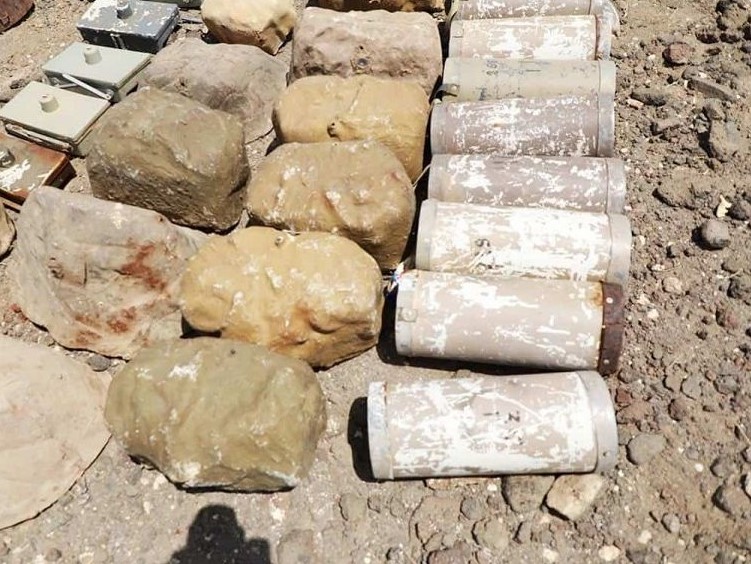 RIYADH-SABA
The Saudi Project for Landmine Clearance "MASAM" has removed 408 ground mines during the fourth week of May 2019 planted by Houthi terrorist militia in lands, schools and houses in a number of provinces.
In a release issued by the project, it made it clear that it removed 19 anti-person mines, 112 anti-tank mines, 273 unexploded shells and four devices, making the total mines removed in May 8, 602.
According to the release, the project has removed 72, 276 mines planted by Houthi militia in different fake shapes since launching the project.