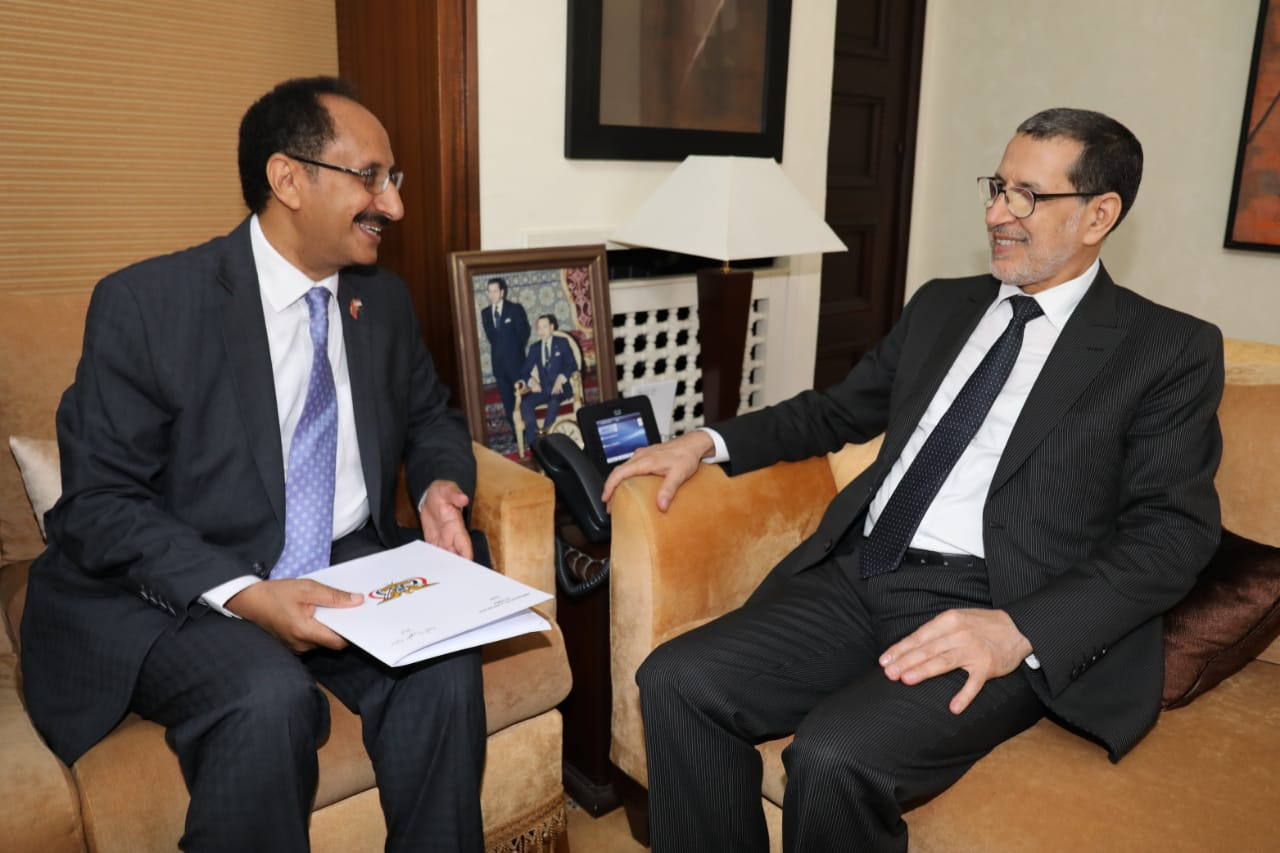 RABAT-SABA
Moroccan Prime Minister SaadEddine El Othmanireceived Friday Yemen's Ambassador to Morocco Ezuddin al-Asbahi and discussed with him results of recent talks on Hodeida and government's position towards them.
Al-Asbahi reviewed recent developments and Houthi militia's tricks on implementing Sweden agreement and their falsified propaganda on implementation steps, confirming government's commitment on peace based on regaining state on the bases of the GCC Initiative, the outcomes of the National Dialogue Conference and UN Resolution 2216.
Easing measures of granting visas to Yemeni people were tackled.
Al-Asbahi praised support of the government of Morocco to Yemen's government and boosting stability, pointing to President Hadi's visit to Morocco for meeting with King Mohammad 6.
For his part, Moroccan Prime Minister confirmed firm and continuous support of Morocco to Yemen's government and unity of Yemen.
He confirmed that accepting coups in this age is illogical and that Morocco supports legality in Yemen, regaining state's institutions, Yemeni unity and realizing security and peace.
He directed following up facilitating issuing visas to Yemeni migrants.