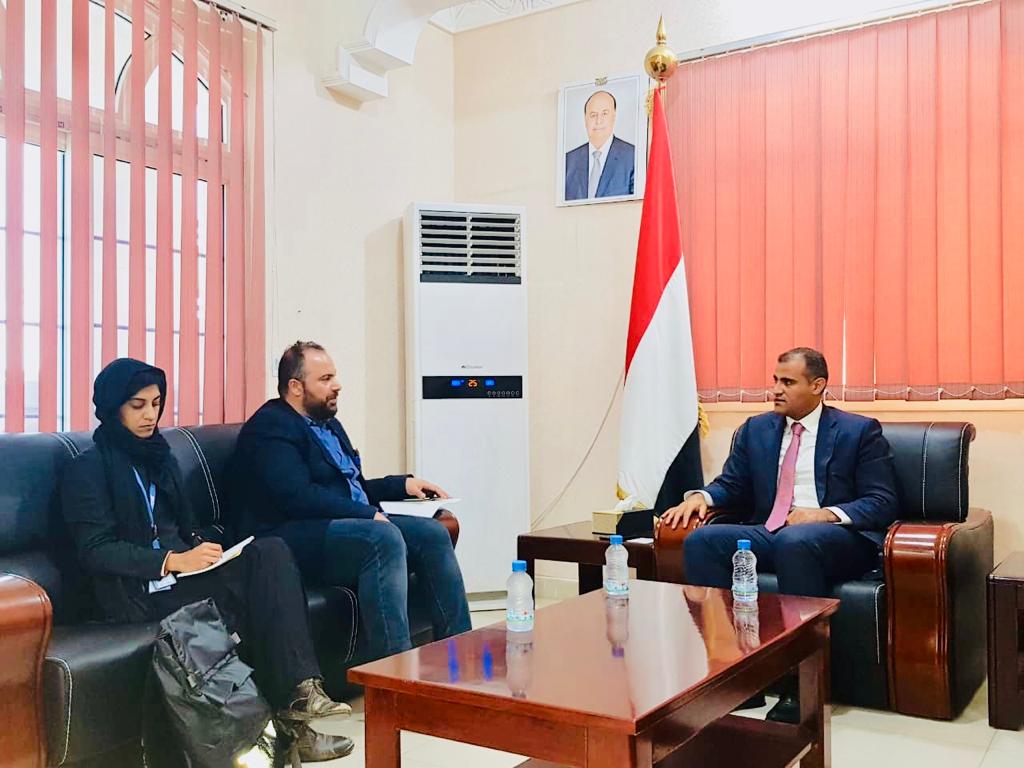 ADEN- SABA
Deputy Foreign Minister Mohammad al-Hadhrami discussed with the chief coordinator of the International Organization for Migration (IOM), Firas al-Budairi cooperation between Yemen and the IOM to stem the tide of illegal immigration to Yemen.
Al-Hadhrami stressed the government's interest to tackle the issue and the imperative need for international organizations including the IOM to carry out their task of providing all kinds of assistance and support to the Yemeni government in order to contain and address the issue.
He pointed to Yemen's already big distress because of the humanitarian crisis emanating from the coup and war of the Houthi militia against the government.
For his part, al-Budairi said that his team will work in coordination with the Ministry of Foreign Affairs and the concerned authorities to provide all possible assistance, humanitarian and medical, pointing to the importance of continuous coordination with the concerned bodies in the Ministry of Interior and other competent agencies in the Yemeni government.