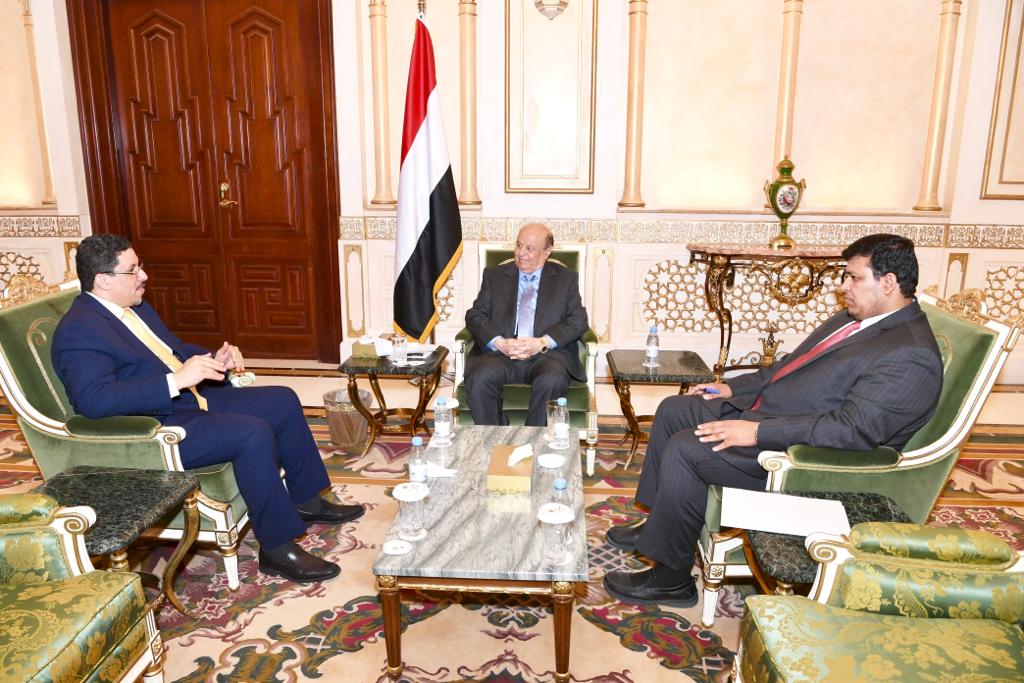 RIYADH-SABA
Yemen's President Abd-Rabbu Mansour Hadi received the country's ambassador to the United States Ahmed Awad bin Mubarak who briefed him on the Embassy's services to the Yemeni community in the US.
Mubarak stressed the Embassy's interest in following up on all developments relating to the Yemeni affairs in the US.
Mubarak briefed the President on the positions of various American institutions towards Yemen and the outcomes of meetings of Yemeni officials with officials in the US administration and Congress to .acquaint them about the stubborn Houthi avoidance of peace mainly the latest (Stockholm peace) Agreement.
The President praised the distinguished position of the US administration and stressed the need to communicate the truth of things in Yemen to the international community; the systematic Houthi violations against civilians and defiance of international resolutions.