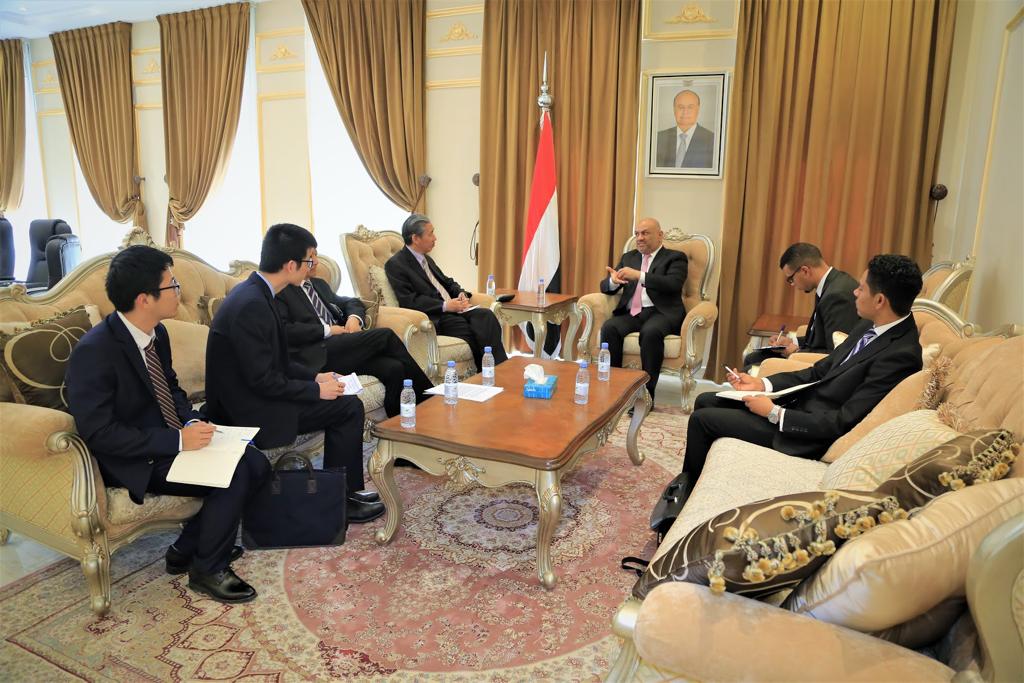 RIYADH-SABA
Foreign Minister Khaled Alyemany met on Wednesday with the Chinese Ambassador to Yemen Kang Yong.
Yemeni-Chinese bilateral ties and cooperation were key focus of Alyemeny's discussions with Yong.
Discussions also touched upon the memo of understanding between our country and China in the Initiative of Belt and Road.
Alyemany praised China's role in maintaining international security and peace.
For his part, Mr Yong stated that China is very interested in developing bilateral ties between the friendly countries to serve the mutual interests of the Chinese and Yemeni peoples.